Why Mobile Should Be Your Main Focus This Year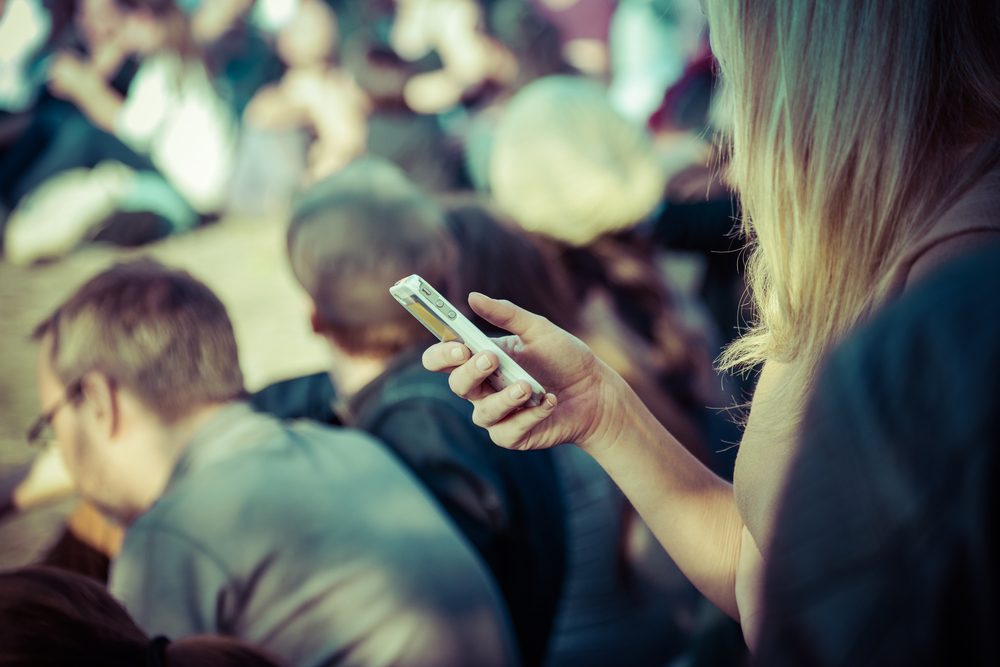 The dawn of mobile is definitely here.
Mobile has grown tremendously over recent years and it is now being used more than ever to browse and make purchases online.
Mobile devices are dominating today's media consumption, which makes responsive web design, email marketing, and social media paramount for any company. And that's even before we start talking about Google's new algorithm update.
You could be thinking, "My business doesn't need mobile…our service/product wouldn't suit it" but you'd be wrong.
The benefits of taking your business to a mobile level are countless. No matter how small your business is, or how uninterested you think your audience would be…by omitting mobile from your current game plan, you're missing out on a whole platform by which your customers can reach and communicate with you.
And even if you're already floating the mobile waves, you should take a look at why you should make mobile a priority this year.
Responsive Websites Give You Web Appeal
With the significant jump in mobile social media usage, it's no use having a sleek, user-friendly website if it doesn't work well on mobile. 80% of internet users now own a smart phone, and there is no doubt that internet searches via mobile will soon catch up to those via a PC or laptop, it's just a matter of time. With more and more businesses creating responsive websites, you can't afford to get left behind. Users can choose which sites to access, so if another is offering a more user-friendly mobile interface and better experience overall, there's no question which website they'll choose.
Whether you opt for a main website that is responsive (will intuitively adjust to fit the screens of computers, tablets and mobiles), or a separate website designed specifically for mobile, you need to be thinking about your mobile customers.
Responsive sites are preferable because they suit all viewing platforms, but designing a separate mobile site is useful too. There are many companies that now focus primarily on creating mobile websites, so you'll have plenty to choose from.
The Rise of Private Messaging
Due to concerns over privacy, consumers are moving away from your traditional social media outlets and now tend to spend most of their time on private messaging apps located on mobile devices, such as Snapchat and Whatsapp among others. Niche social apps are being launched all the time, and there is growing demand in this area, especially for secure messaging apps. This shift is what's radically changing digital communication, which in turn forces brands to follow suit and experiment with how best to use private messaging for their marketing campaigns.
Some businesses have taken to Snapchat and Whatsapp to reach their customers. Of course, consumers have to be friends with you, but businesses entice consumers by offering sneak previews and competitions for them to take part in. This kind of marketing is much more personal. And by creating lists, and doing research as to where your customers spend most of their time, you can target specific age groups and demographics, as well as provide a more personal and engaged experience.
There's an App for Everything
Apps make everything ten times easier for consumers, and are much more convenient than having to log in to an account online via smartphone. Many companies are now designing mobile apps as a means of assisting their customers, or allowing them easier control over their relationship with the company. In increasing numbers, online retailers are providing their own apps to help customers shop – from "everything" sellers like Target, Walmart, and Amazon to "daily event" sellers like Joss & Main and Groupon.
Though not suitable for all businesses, there is an app for most things these days, so why not have an app for your business? Some brands choose to devise 'one off' applications to promote a certain product or feature as part of a larger campaign. One example of this has been the Pitfall! – a Krave gaming app, designed by Kelloggs as part of a campaign to promote its new Krave cereals. The app enables customers to have fun with a very addictive game and share their high scores on the leader board, and with friends. If you hope to introduce a new element of creativity or interaction into your next product campaign, a mobile app may just do that.
Google Strikes Again
Lastly, if that wasn't enough to convince you, then this algorithm update from Google will. On April 21st Google made it so that if your website isn't mobile-friendly, it won't show up when someone searches Google using a mobile device.
Google has realized just how frustrating it is for its users when they land on a website that doesn't co-operate well with mobile phones and tablets. So to improve its service, when someone's searching on a mobile device, Google will only serve up sites that are easy to read, make navigations and links easy to tap, have images appropriately sized for the device, and more generally, make information easy to find. This in itself forces businesses to take a good look at their mobile strategy and make it their focus this year, regardless of any other benefits.
If you're not sure if your website is mobile compliant, Google has its own mobile-friendly test – just input your URL and it'll let you know if it passes the test. If not, then it'll give you some reasons why. The World Wide-Web Consortium (W3C) also has its own mobile-friendly test that provides more of a technical insight and gives you recommendations on how you can improve your website.
These are just some reasons why mobile is where it's at for marketers. By making these changes, and employing these techniques, you could see a big increase in traffic and engagement, and really push your business above and beyond its perceivable limits.