Leveraging Instagram Within Your Ecommerce Strategy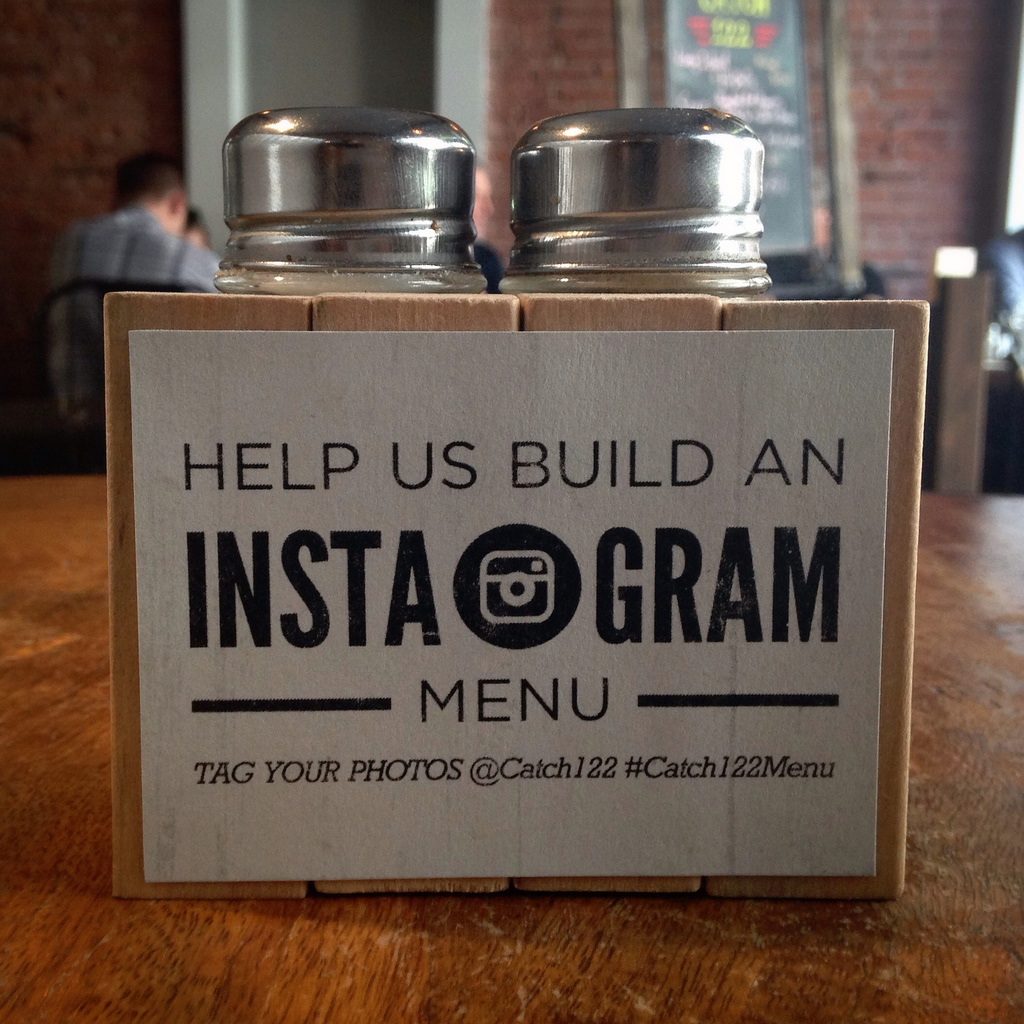 Instagram is mostly known as the company that was acquired by Facebook for 1 Billion dollars but they have been able to establish themselves as one of the top social media sites. With over 150 million active users and around 35% of them checking the site on a daily basis, its time to start thinking of how you can incorporate Instagram into your ecommerce strategy.
Create Your Instagram Account
Get started by creating your Instagram account and choosing your username. Your username will probably be the same one that you use on Twitter and Facebook. Take a few minutes to upload your company logo and fill out your profile.
Sharing Content on Instagram 101
Once you have your account ready, its time to start sharing content. Sharing content on Instagram is very similar to Twitter but its all about images. Take a photo or choose an existing one to share it.
As you can quickly see, you need to have interesting images to share on Instagram. Don't start taking endless photos of your products and sharing them since that's not how the platform works. You need to start sharing pictures that your potential customers would love. Are your customers coffee lovers? Do they love dogs? Questions like these should give you a good idea of what to share.
Another tip to start seeing engagement on Instagram is to share great images. Instagram has made this easy by providing tons of filters and effects that you can add to your photos to make them appear more professional but you still need to provide a great image to begin with.
All About the Hashtags and Descriptions
After you shared your first picture, you probably realized that you had an option to add a caption to it. This is a huge part of how Instagram works and one that works really well in your advantage. As you can see in the image below, the description is displayed next to the image. Everyone who sees or shares your image will read the description.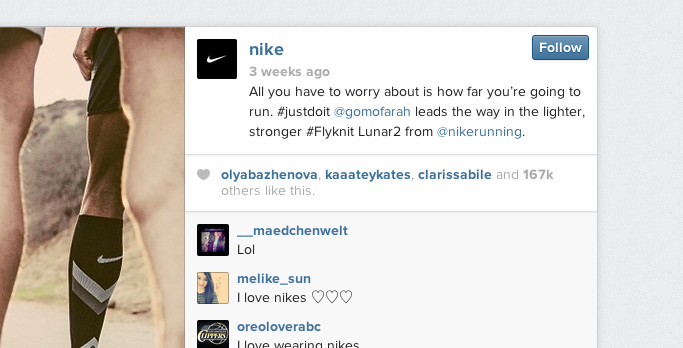 Description boxes are the best place to add information about your business. You can mention how they are using a specific product or that this picture was taken at your company's headquarters.
You can also add hashtags to the caption box. Hashtags were made popular by Twitter and they work in the same way in Instagram. This is a great way to make sure your content is seen when other users search for those keywords. Choose hashtags that are relevant to your picture and that aren't too specific.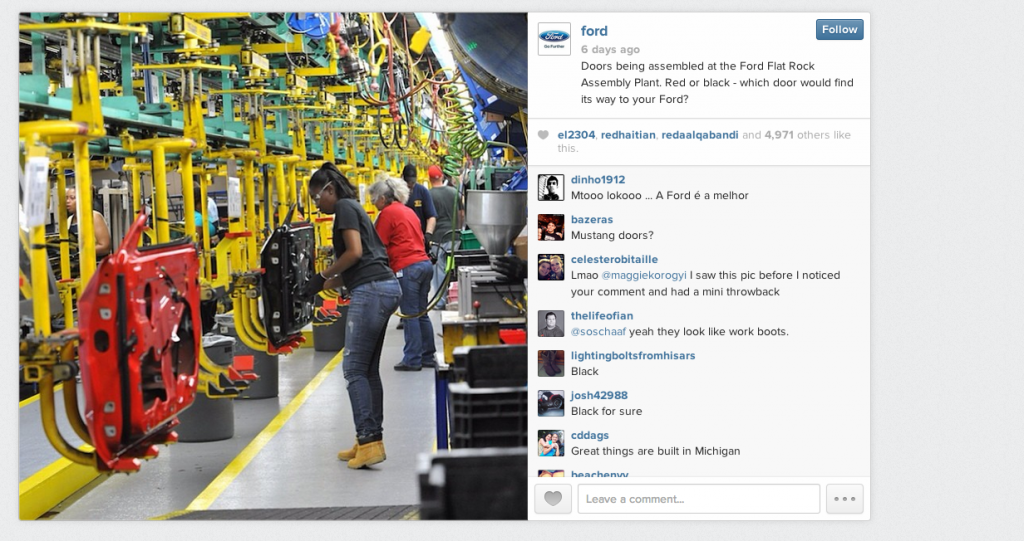 In the above example, we see how Ford shares an image of one of their cars being assembled. It gives their customers a glimpse into how their cares are made.
Walt Disney shares a piece of history with their users. Once again, we see how companies create communities without the need to constantly pitch their products or services.
Connect with Other Popular Users
Now that you are sharing awesome content and using captions boxes to their fullest, its time to start connecting with other power users. Just like in Twitter, you can tag other users by using the "@" symbol.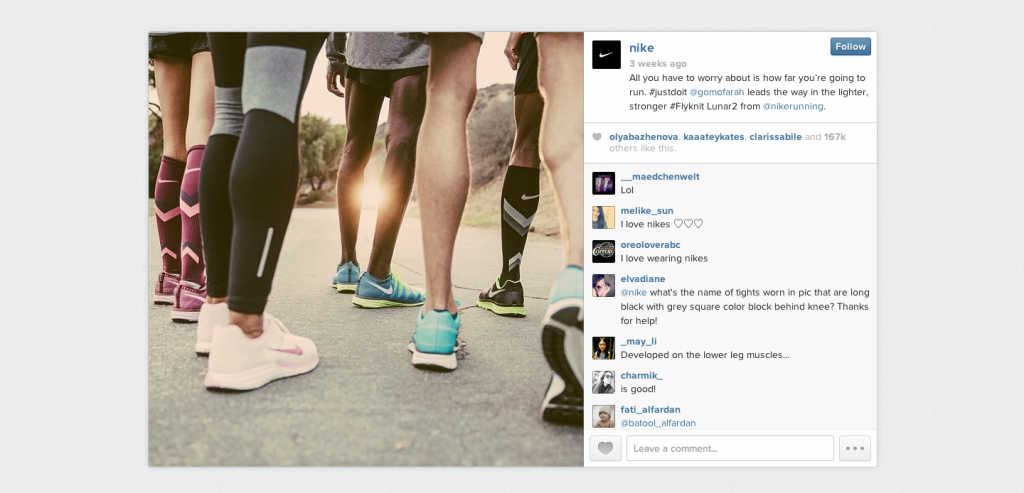 In the above image, we see how Nike uses Instagram. They are sharing an image of their products but they aren't pitching them directly. They know their users love motivational quotes and they tag other popular users. A great example of how Instagram can be used to connect with your customers.
The possibilities with user tagging are endless. You could run a contest where your customers submit pictures of them using your products and you give credit back by tagging them. People that follow that user now has a chance of connecting with your brand.
Finally, you can add call to actions to your images back to your website. I mentioned this last because you need to be careful on how you do this. While Instagram is mostly for sharing content, it could also help you generate leads. Play around with call to actions and how users interact with those updates.
At the end of the day, Instagram gives you a chance to become part of the conversation that your customers are already having. It gives you a chance to build your brand and associate it with visual images. How will you use Instagram in your ecommerce strategy?


About Ruben Ugarte (37 Posts)
Ruben Ugarte is a Web Analytics Consultant who has helped companies of all sizes grow through the use of analytics. If you have any questions around how you can use analytics or even how to use tools like Mixpanel or Segment, get in touch with him!
Tagged community, instagram, social media