How to Increase Sales from Returning Customers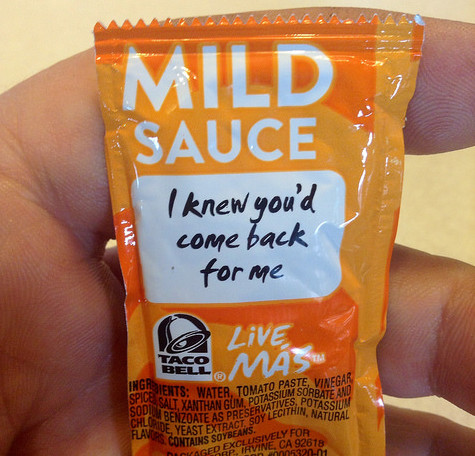 It goes without saying, there are no better customers than the ones you already have. They are the people who already trust you and are willing to spend money in your store again.
The key is then how you are going to entice them to do so.
Here are some suggestions for that.
Loyalty Programs
In spite of what their opponents claim, loyalty programs do work. Frequent flyer miles, bonus points earned by purchasing a product, redeemable for free movie tickets and other incentives do get people to buy more products.
In fact, some say that one loyalty program member is better than two other customers. Why? Because on average they spend up to 13% more.
Moreover, rewarding a customer for a purchase makes you stand out among other online retailers. You immediately look like someone who offers a little something more than the competition.
And last but not least, loyalty programs encourage repeat purchases. After all who doesn't want to buy in a store where they can get something extra, a discount, free shipping or even a freebie in return for collecting loyalty points.
What loyalty programs could you run at your store?
There is a number of different loyalty programs companies implement to entice return visitors to buy more. Not all of them are suitable for ecommerce though. Below is a list of those you could consider to implement at your store:
Traditional points system. This is the most commonly used loyalty program in which frequent customers earn points they can later redeem for various rewards. It could be a discount, a free shipping, a freebie or upgrade in a product class.
Tiered rewards. This program is a variation of the previous method. this time however rewards are tiered and increase in value as the customer attains more points. Frequent flyer miles is one example of tiered loyalty program in which benefits increase with the miles you collect.
Perks. Partnering with another company to offer their services or products at a discount, exclusive to loyalty program members is another way to induce repeat purchases.
VIP Club
Similarly to a loyalty program, you could launch a VIP club for customers who purchased items above a certain value. Members of this club could enjoy specific benefits, like free shipping no matter what they purchase, discounts but also additional products and perks not available for regular customers.
Apart from high virality, one other benefit of a VIP Club is that once it becomes popular, many people will want to be on it, leading to even more sales for your business.
Dedicated Email Campaigns
Another way to increase sales from returning customers is targeting them with dedicated email campaigns. By segmenting your list you could send various offers to customers at various stages of their buying cycle:
You could email them suggestions for product add-ons a couple of days after the purchase
If a customer hasn't viewed your site for few months, you can send them a friendly email inviting them to view the latest additions to your catalogue for instance. Or you could send them product recommendations based on items they've bought or browsed recently.
You could also send them special, customers only offers and other incentives which could vary depending on their purchase history. The more they purchased, the greater the rewards they could receive.
Personalized Discounts and Offers
Knowing your customers preferences gives you not only a chance to also make informed recommendations. You can also send them personalized discounts and offers tailored to their shopping preferences. Coupon codes, special, registered users discounts and many more can help entice returning and existing customers to purchase from you again.
Few Tips for Managing Returning Customers
Know why they return
Not all of your customers return for the same reason. Some might indeed be looking at new products to buy, others merely browsing to kill the time. A large group might also be on a hunt for the best deal.
You can tell a lot about your returning customers intent by looking at your traffic. Pages they visit or channels they use to access the site reveal a lot about their intentions and expectations.
Naturally, you can't discover individual customers' intent; it would take too much time. You can however see what the majority of your returning customers is looking for and structure your site around their needs.
If, for instance, the majority of them are looking for deals, create special, member's only deals pages available to them once they log in to their accounts.
Engage them in conversation
Your analytics can only reveal so much. But nothing offers more insight than a personal story from a customer. Gathering those may be more time consuming but they can reveal the true customer intents, needs and expectations.
Therefore, engage your returning customers in conversation. Do it on social media, industry forums or live chat.
Conclusion
There indeed is no better customer than the one you already have. But just as much as you should be focusing on enticing repeat purchases, you should also work on getting your return customers to buy more from you.