Improve your Order Management – Improve Your ROI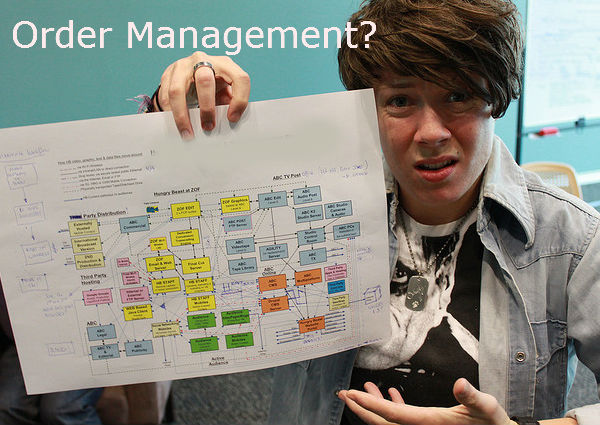 In any eBusiness, the ability to process and manage orders efficiently is crucial, not only to customer satisfaction, but to your bottom line as well. With consumers accessing your products from multiple channels and various technology platforms, the need for an intelligent, automated order management system is more important that ever. Your order management system must be agile and it must be integrated with, or even a part your overall E-commerce platform.
Now, in most cases, Order Management System (OMS) refers to the entire order process, including initial order, payment collection, customer management, fulfillment, shipping management and inventory. Different OMS solutions accomplish some or all of these tasks. Plus, some E-commerce platforms have a built-in OMS. It's important to first understand what tasks your system can handle, or if you are looking to implement one, what are the most important features needed for your eBusiness.
Below are some best practices and key factors that we have identified here at SalesWarp and are critical components of our Storefront Management System that will ensure you have the most efficient and cost-effective order management system in place for your E-commerce business.
Consolidated Order Management. Today, consumers are purchasing your products on webstores, online marketplaces like eBay and Amazon, in-store, on mobile and even through call centers. Your OMS system must be able to manage orders from all these channels through a single system that everyone in your organization can have access to. This eliminates the need to use individual systems to manage each channel while removing the potential for errors with the manual steps needed to track and consolidate orders.
Automation. With every order, there are many steps. We continuously hear from online retailers that they must complete one or more manual steps with each and every order. With every touch by your team, you increase costs, plus open the door for potential errors. Your OMS must be able to reduce, and ultimately, eliminate any manual steps in your order lifecycle. This will, not only, improve efficiencies, but allow you to free up valuable resources for more strategic uses, ultimately improving sales and ROI.
Fulfillment Integration. Today's E-commerce businesses no longer rely on one source for fulfillment. Many businesses have multiple warehouses, drop-shippers, 3PLs and even in-store fulfillment. Your system needs to be integrated with each fulfillment center so that every order is routed and filled at the correct FF location.
A Single Database. Being able to consolidate order data reduces the time and resources needed to manage orders, eliminates input redundancy and potential errors, while improving overall efficiency. eTailers need a system that creates a single database that can be integrated or accessed by all departments that need this data.
Inventory Management. Synching your OMS to your inventory is critical. Getting customers to buy is the end goal, but if your inventory isn't integrated with your OMS, orders become back-ordered and in many cases refunded due to out-of-stock or discontinued products. Nothing hurts a business more than not being able to deliver, literally. And when it happens repeatedly, it's very easy for unsatisfied customers to share these experiences with their social networks. Having to repair a reputation is much more difficult and costly than ever before. Making sure your OMS has access to your real-time inventory ensures orders are fulfilled and customer satisfaction.
Customer Management. Customer communications should be part of every order. Knowing that their order was received, is being processed, when it will ship, if there are any issues is critical to a positive customer experience and the success of any E-commerce business. Managing your customers is as important a feature of an OMS system as any other component.
Managing orders is complex and probably one of the most important processes an online retailer has to manage. Today's E-commerce industry is evolving and changing at a rapid pace. Being able to keep up with, not only your customers and how and where they purchase, but with the technologies that are constantly changing is imperative to success. In summary, make sure your OMS meets all of your eBusiness needs, creates efficiencies, integrates with all of your E-commerce operations, and is able to scale so you can successfully grow your E-commerce business. Your ROI will thank you for it.
For those of you who need a detailed list of questions to ask OMS providers, check out E-commerce consultant Fit For Commerce.
Tagged automation, inventory