Hiring for Culture Fit? 3 Things You Should Know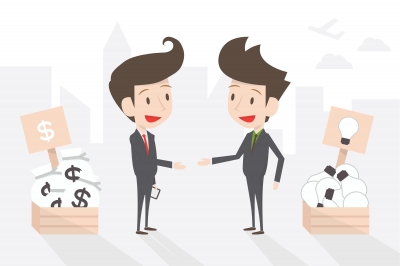 Internet businesses have made a dramatic impact on the way organizations today are structured.
Companies like Facebook and Google have shown that when you create an environment designed for workers, morale improves and everyone benefits.
This positive environment is especially important for ecommerce businesses, which must try to meet customer demand without ever actually seeing customers face to face.
As your ecommerce business grows, you'll need people to bring in new business, fulfill orders, and handle customer service calls. It's important to build your teams carefully from the beginning to make sure you've chosen people who will work together to grow your business. Here are three things ecommerce businesses should know about hiring the right employees to fit their existing culture.
1. Potential Means More Than Skills
Locating great talent to add to your team starts with the job ad. When you get extremely specific about the skills candidates must have, you limit your pool of possibilities considerably.
Instead of requiring ecommerce experience, consider that someone with a background in software sales or retail management may be a welcome addition to your team, since he'll bring an insight you might not have with your existing staff.
Additionally, a candidate may not have experience specific to your type of product, but his insight into the sales funnel or his warehouse management experience could be crucial to growing your business.
As you're crafting a job description and reviewing resumes, isolate those items that can be easily learned from those that can't. Soft skills such as the ability to communicate and work as part of a team can often be more essential than those hard skills that can be learned with a day of training or a week of shadowing a team member.
2. Ask the Right Questions
Once you've thoroughly assessed your needs and placed a job ad for a position, you'll be tasked with interviewing candidates. During the interview process, you may identify one or more candidates who are a natural fit for your team. However, it's important to avoid relying solely on your instincts in this instance, since people often disguise who they really are during the interview phase.
To truly identify the best possible fit for your team, you should ask questions geared specifically toward your existing culture within an ecommerce-based business. Behavioral interview questions are often the best for identifying someone's true work personality.
Determine the type of team member you'd like to add to your organization and craft your questions around those goals. One thing that sets ecommerce work apart from other businesses is that your team members will deal with customers by phone and email, which requires a separate skillset from face-to-face interactions.
"Describe a time when you had to deal with an angry customer by phone" is an example of a customer service-oriented question. Your candidate will then walk you through his own way of handling such a call, giving you insight into what he'll bring to your business.
3. Involve Team Members
The best way to find the right fit for your ecommerce business is to bring in the team members already working there. Choose at least one team member who will be working with the new hire and ask questions about the type of person they feel would be a good fit.
Involve those employees in each step of the process, from writing the job ad to choosing interview questions and sorting through resumes. If it isn't reasonable to include those team members in the entire interview process, bring them in during the final round, once you've narrowed it down to the top candidates.
If you have a good feeling about a candidate but your team members disagree, listen to them. As a leader, you may feel that someone is a great worker, but your employees will have to work with that person, day after day. They also already know the unique challenges that ecommerce businesses face and can tell right away if someone will be able to tackle those challenges capably. If you add someone who works cohesively with the rest of your team, you'll build a positive, productive environment.
Ecommerce businesses face unique challenges in building their teams. But like other types of businesses, they need a team that can work well together and communicate capably with customers. By hiring for culture fit, your ecommerce business can build a team that works together to push your business in the direction it needs to go.
Tagged hiring