When and How to Hire Your First Employee for your Ecommerce Store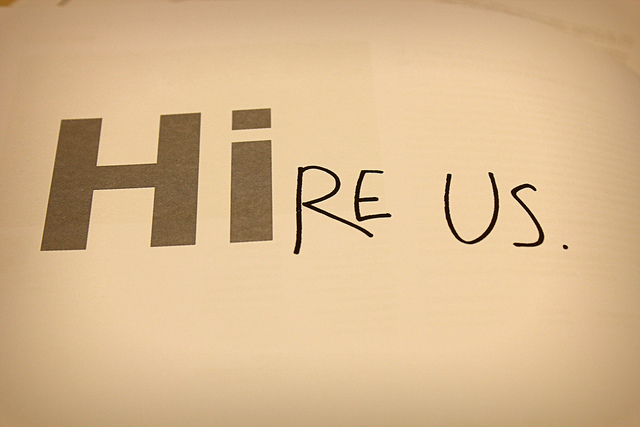 Once your store gets off the ground, you are ready to hire your first employee. But when exactly is the time to do it and how? Here are some tips.
Chances are that you launched your store to be your own boss. You were looking for freedom and fulfilment. Perhaps even a meaning to your life (but let's not get philosophical here). You've put long hours into it day and night and now your store is starting to grow.
But with more orders to process and customer queries to answer comes a massive realisation – now there's even more work on your shoulders. Day and night are no longer enough to complete all tasks and your stress levels are starting to build up.
Even if you don't think about it yet, soon you might start considering hiring someone to help.
After all, you can't work all those crazy hours forever. You need rest and time to focus on growing a business, not running it. Getting help is a natural solution.
But doing so is not easy. First, it takes guts to hand over parts of your business to someone else. What guarantees do you have that the person will care about the store like you do?
Finding the right candidate is not simple either. Not to mention making the investment. After all, it will take time and training before they start earning their keep.
But once your store starts to grow, you have no other choice. And here are some points to help you make the call.
1. Don't Make the Mistake of Hiring Too Soon 
Many business people are tempted to hire too soon, usually at the first indication that they can't keep up with orders for instance. A flux in orders might be temporary. So wait until you're sure that you won't make it without help.
For Tao Roung Wong that moment came 4 years into launching his store. "Starlit Citadel sales had grown to a point where shipping was taking 2 to 3 hours a day for most of the year – says Wong – it was felt that we needed a part-time employee who could work in shipping & logistics exclusively."
Alec Nelson hired his first employee 13 months after launching Vacuum Spot, when they were still running it from a garage. Spectracom Group on the other hand hired their first employee, a student whom their trained to eventually take over the entire marketing, early on.
2. Don't Skip The Hiring Process
With hiring a first employee it is tempting to employ someone you know. It's understandable, it's easier to trust someone you are familiar with than a complete stranger.
For Wong however, skipping the formal hiring process didn't work so well. "For hiring our first employee, we reached out to our friends and family. It was, in hindsight, a mistake as we skipped conducting a formal interview."
People you know on personal level often turn out to be someone else at work. It is important to distinguish the two and conduct a more formal process. As Wong admits "In the future, even when hiring friends who have applied for jobs, we have kept to a more formal hiring process to weed out individuals who are not suited to the high-paced environment that we have."
3. Be Open About Your Working Conditions
Many ecommerce stores do not need to be ran from traditional business premises. And they are not. If you run a drop shipping business for instance, chances are you work from your home. Alec Nelson worked from his garage and that's where their first employee would have to work from. They were however open as to where the job will be held. "We conducted our interviews for the best 10 candidates in our courtyard. We had a very carefully planned set of questions for the new "warehouse person" but had to be super clear that the position would be done from our home residence." How did it work? "As expected some reactions were hesitant but most were genuinely excited to work in such an intimate workplace."
Be straight about the workplace. There is no point in pretending you are a much bigger business if you run it from your home. Not every potential employee will be comfortable with the setup. But at least you will be able to find that out.
4. Lastly, Document the Position Before You Hire for It
There are in fact two ways to hire an employee. One is to hire someone, give them some areas of responsibility and hope they do a good job. But by doing it this way you may run into trouble with the new hire not knowing what to do or following your steps to keep themselves busy.
The other, a more organised way is to first systematise and document every aspect of the position and hire someone to execute it. This is what Starlit Citadels did with their first hire. For the first warehouse person the company created a shipping manual, covering ins and outs of their shipping software, the warehouse layout and the pick-and-pack process. Thanks to it, they reduced the training time ensured that the results are delivered to same standard.