Great Customer Service in eCommerce is Like the New NY Knicks Hat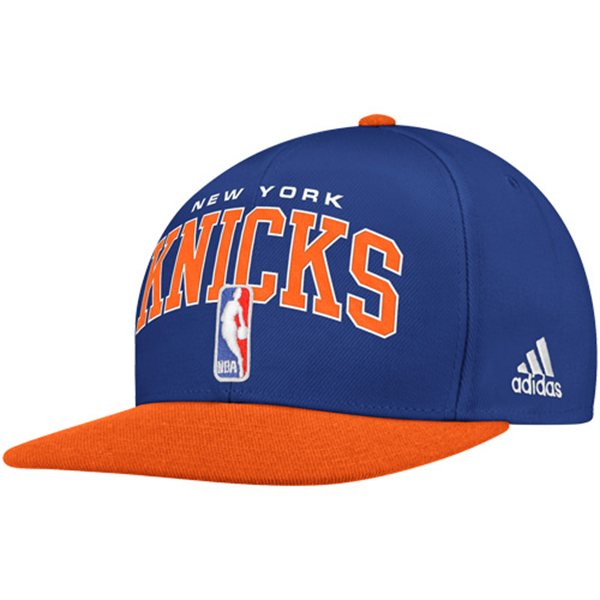 In this virtual world, online stores make people feel human again by offering great customer service.
Although social networks have been around forever, from the ancient BBSs (Bulletin Board Systems) to the newer MySpace and Friendster, things didn't really take off until around 2004, when Facebook started going ballistic, and never really looked back.
Today you have Facebook, Pinterest, LinkedIn, Twitter, and Instagram. The list seems to be growing longer daily. You can find social networks for doctors, for wine tasting professionals, for real estate agents – in fact, for almost every walk of life, you can find a network that brings (or tries to bring) them all together.
What does this have to do with great customer service?
Everything.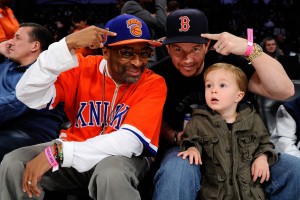 Once upon a time, people came into your retail store. You could size them up physically (Are they big? Small? Do they have long hair? A hat?), know how they are feeling (are they shy? Do they want your immediate attention?), maybe even know what they like (Do they have a Knicks hat on? Are they holding a small dog in a red coat? Are they carrying a bag of books to read?). You could, in fact, socialize with them.
Today, you can't. Online visitors are just an IP in your analytics data, no more than 'where they came from and what browser they use'.
And then they leave you feedback.
All of a sudden, you know EXACTLY who you're talking to.
Everyone has a Facebook profile, and most people have a second profile on LinkedIn, Twitter, or Pinterest. You can see who they are, what they like, who their friends are, sometimes even their birthday and their favourite colours. Just like with the customers that came into your retail store, you can develop a better rapport with them because you know which subjects you can easily converse about (last night's Knicks game and how Melo is kicking ass) and which you shouldn't bring up at all (Assassin's Creed III, for instance). This brings opportunities to build customer satisfaction and loyalty.
Of course, once you've made the sale, don't forget to make sure that your new customer knows about YOUR social profiles. Not your personal ones, of course, but if your shop has a Facebook landing page in addition to the website, or a Twitter account, or a LinkedIn company page, or other social media platforms – ask them to join or follow or like you.

Once upon a time, shops could help customers with everything. I remember this coffee shop I was a regular at. I went in every morning, more often than not with a book, to have a quiet read before work started. When the book was finished, the waitress recommended that the next book I read should be 'The Graveyard Book' (read it, trust me), and even pointed me in the direction of the closest bookstore.
In the virtual world, this isn't as easily done, but still. Some customers DO become regulars, and you do get to know them. Or you may get asked a question that you can't answer – For example, a client of ours, who sold Facebook apps, was asked how to create a website from scratch. Now, while you can't always answer the questions, and you can't direct people to go down the road for 50 yards and turn right past the butcher, you can certainly help them by reaching out to your social connections, and referring them to the right one.  This is great customer service.
Once, you could guide people to what they were looking for. If we go back to the first example, when people strolled into your store, you could see some wearing a scarf, or knee-high boots, or had lipstick – and (if you could), you would gently steer them into the direction of stock that you believed matched their tastes more.
Today, targeted ads and specific landing pages do the same for your store. Because, if people click an ad for your 'Only this week, hats at 50% off', you can assume that they are looking for hats. Bring them into your shop and let them wander around will probably cost you the customer. Bring them directly to the section of the shop that interests them, and they'll be much more likely to stick around, get what they came for, and THEN wander around your shop a little bit more, because they like what they see. With today's options for targeting (you can literally target 35 year old women who have pets and live in Chicago), the possibilities are endless.
Yes, in this case I'm talking about customers who haven't reached your store yet, and you need to advertise to bring them in – but that's just another part of great customer service. Helping people get what they need when they need is an excellent way to be remembered and recommended, and of course, get more sales. Some sites actually tailor their entire user experience around the user with responsive design – browse to the site from your desktop, tablet or mobile – and your experience will be different in each case.
So while you might not be able to treat all the customers that come to your site like you treated people that came to your store, but you can still do a lot to make your customers feel at home, find what they are looking for, and ultimately, buy. So remember: the best marketing is great customer service.
Tagged customerservice