Ecommerce Link Building – 7 Backlink Types Any Online Store Should Have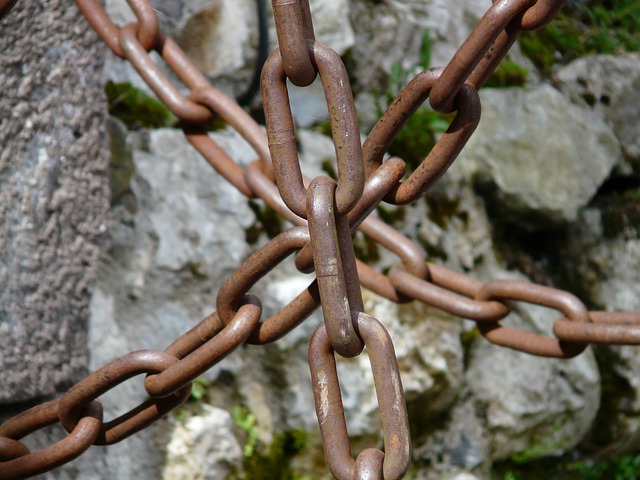 Did you know that there are approximately 200 different factors that affect your stores rankings in Google? And, many of those have also different variations, meaning that there are literally thousand of things that can affect how high your home page, categories or products pages will rank.
Many of those factors naturally relate to your website, how we'll or not your products or category pages are optimized, what is your websites structure and so on.
However, after optimization, it is down to the links that point to it to make the difference between not ranking and ranking on top of page 1.
Therefore, building links to your site and doing so wisely should be on top of your to do list when launching the store.
What is Link Building?
Link building is a process of acquiring links to a website from another, external site on the web. Of course, in the ideal world you shouldn't be asking for any links and your website should generate enough interest that people would link to it by themselves.
Unfortunately, that is rarely the case and in order to improve your rankings, you need to build links.
We won't be going too deep into characteristics of links you should build and so on, I will rather focus on a small number of links you could build very quickly yourself.
The types of links I discuss in this post are:
a. quick to find
b. easy to build
c. offer relatively good value to your site
In most cases, these links on their own will not be enough to ensure high rankings for your site. With many niches being quite competitive you might bleed a bit more to rank on top.
However, these link types are a good starting point for your SEO efforts. Later on you can develop more advanced link building skills or hire a professional SEO agency to build links for you.
Type 1. Guest Posting
Priority: High
Time involvement: High
Difficulty: High
Guest posts are articles you write for another website, usually covering topic similar to your products, in exchange for a link in the body of the text or in the signature at the bottom.
Creating this type of links does take time. You need to find a blog you would like to guest post on, outreach to them to find out if they are interested and of course write your post. Having said that, guest posting can build amazing links to your site.
Another benefit of guest posting (and to many this is even bigger benefit than obtaining links) is being able to promote your store to your potentil audience.
How is this possible?
One of the keys to guest posting is that to benefit the most from it, you should post on websites related to what you are selling. This way you gain a highly relevant link but as said, gain an opportunity to promote your business and your expertise to potential buyers.
How to find guest posting opportunities?
a. Search for opportunities in Google
One of the best ways to do so is by putting up a search in Google. There is a number of queries you can use for that, some of my favorite ones include:
"your key phrase" inurl:"write for us"
"your key phrase" inurl:"guest post"
"your key phrase" inurl:"submit a guest post"
where "your key phrase" is the main keyword you want to be found by or perhaps a topic relating to your product (i.e. a store selling dog health products may want to write a guest post about dog health. Therefore the search query they would use could be:
"dog health" inurl:"write for us"
b. MyBlogGuest
Another way is to become a member of guest post exchange networks like My Blog Guest. There are literally thousands of website owners searching for content for their blogs in exchange for a link.
However, when it comes to such networks like My Blog Guest always make sure that you at least check the website's Page Rank as well as the quality of their posts. My Blog Guest is filled with low quality sites. Links from such sites can really hurt your website, therefore be careful when choosing the site you want to guest post on.
Type 2. Spy on Your Competition
Priority: High
Time involvement: Low
Difficulty: Low / Medium (depending on links)
Recreating your competitors back links is probably one of the easiest and fastest ways to get started with link building. Note that this is NOT a long term strategy. In a long run you don't want to have the same links as your competitor, you want links your competition CANNOT get.
However, when you are only starting, recreating links that help some of similar stores in your niche or industry rank is a good idea. It's relatively easy, doesn't take much time and you can start seeing results quick.
Analyzing your competitors link graph is also a good way to learn more about link building.
To create this type of links you need to check out what sites link to your competitors and if you can recreate those links.
You will find that a lot of your competitors links are business listings, business directories or guest posts. All you need to do to obtain the same links is to go and recreate them: create your own business listing, add your site to the same directories or writing guest posts for the same blogs.
How to Check Your Competitors Backlinks
There is a number of applications you could use to check your competitors back links. My personal favorite is Open Site Explorer by SEO Moz. Here is a screenshot of it in action:
The Linking Domains tab will show you a list of websites that link to the competitors. If you click the circle with a cross beside the domain name, you will be able to see an exact page that points to your competitor.
Other back links research tools include:
Majestic SEO (another amazing tool I use)
iBacklinkPro (not so great but cheaper, good for a start)
Type 3. Business Directories
Priority: Medium
Time involvement: Low
Difficulty: Low
Business and your industry's niche directories are another quick and easy way to get some back links pointing to your site. Example of such listings websites include: Hotfrog, PartnerUp, business.com and more.
Type 4. Your Suppliers Website
Priority: High
Time involvement: Low
Difficulty: Low
Quite often suppliers will list their resellers on their site along with a link to their website. It's another great and a super easy link opportunity to avail of. And in most cases, producers will be very happy to mention your store on their site. You are helping them to earn more after all.
Type 5. Press Releases
Priority: Medium
Time involvement: Medium
Difficulty: Medium
Press releases don't carry that much strength when it comes to links anymore. However, they can't really hurt your site either and since you are trying to build a link profile, they are a good place to start too.
Sites like SBWire.com and others will allow you to submit a press release containing a link back to your site.
Warning: Some press release sites charge for submission.
Type 6. Trade Articles
Priority: High
Time involvement: Medium / High
Difficulty: High
Similarly to guest posts, trade articles are posts you write and publish on another website. However, instead of blogs, these are your trade or industry publications. The difference in approach is that these articles usually have to be more in depth and technical, as opposite to guest posts.
Type 7. Comments
Priority: Low
Time involvement: Medium
Difficulty: Low
Comments are by far the weakest type of link you can get on the web. However, they are easy to create and if used in moderation, can help with your back linking efforts.
All you have to do to create those type of link is go to your favorite blog or website and leave a comment while filling in your website's URL in an appropriate field.
As said, comments are not the best type of a link you can get, however, as anything else in life, if used in moderation, they can help a bit.
This list is supposed to give you an introduction to link building and help you create the very first link building assets for your shop. However, this is not everything and once you are done, I urge you to either learn advanced link building or hire a professional link building agency to develop links for you.