How to Create Successful Collaborations with Online Influencers (PT 1/2)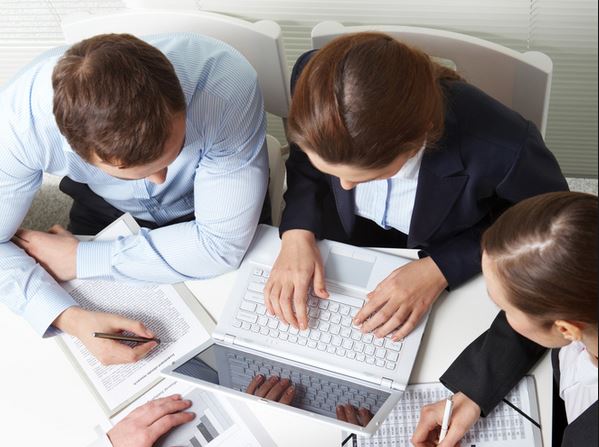 If you've spent a few hours on Instagram, it's easy to see that the way we market and advertise products has changed.
Gone are the times when – depending on what you're promoting – launching a new product meant finding a location, photographer, glam squad and model, then, spending a ton of money on advertising units and banners in the vain hope that the right people would see it.
These days the quickest way to get your product in front of a highly targeted and engaged audience, is to create relationships with people who already have that audience – online influencers.
In this two-part guide, I'm going to share with you how to reach out to these influencers so you can establish successful collaborations that lead to more visibility, brand awareness and, of course, sales.
I reached out to over 300 online influencers to find out what it takes to create a successful collaboration, and in this guide you'll discover some of the most actionable, insightful and helpful tips and pointers I received. And it's worth mentioning that these tips will work with all types of bloggers – no matter your niche or product.
So let's dive into part-one of how you can create successful collaborations with online influencers.
1. Start a relationship with them BEFORE you ask them to promote you.
This can be as simple as commenting on their blog, or following and interacting with them on their most used form of social media. The trick is to let them know you are out there and to start a conversation.
2. Don't expect them to send samples back.
If you're sending out samples, there shouldn't be an expectation that the blogger sends these back to you after shooting and promoting them. These types of requirements will make a blogger less likely to want to work with you. If your samples are very expensive to make, then you need to be even more selective and careful about nurturing the influencers you send them out to.
3. Be complimentary when you get in touch.
Just because you're sending product or making payment, doesn't mean you can forgo a little courtesy and admiration. Everyone likes to feel respected and appreciated, and this will go a long way to endearing you to your chosen blogger, making them likely to put more effort into creating an outstanding piece of content for you.
4. Think global, start local.
Look at who the influential bloggers are in your city or town? There are well-recognised bloggers everywhere, but there are also the quiet achievers who have built up massive followings and have a sweet spot for brands that are from where they are from. Leverage the power of these commonalities and similarities.
5. Make it clear you're open for collaboration.
Outreach doesn't only go one way. New bloggers on the rise are often looking for new brands to collaborate with, and that search will start on your website. Make sure that you have a page which makes it clear you are open to brand collaborations, and what types of partnerships you are looking to form? The easier you make it for bloggers and influencers to contact you, the more of them will.
6. Be loyal. It goes a long way.
If you've been on the 'follower' or 'list building' bandwagon, it's easy to adopt that mindset of always looking for the next follower or subscriber. But loyalty and preferential treatment for those who have already engaged is the quickest way to win more fans
The same goes with bloggers. Look for influencers you can work with repeatedly and in a long-term and ongoing way. These bloggers are likely to become your biggest brand advocates and this type of relationship will drive way more traffic to your online store than one-off collaborations.
7. Focus, focus, focus.
It can be tempting to take the 'carpet bomb' approach when contacting bloggers. And yes, while it definitely is a numbers and consistency game, you'll get more bang-for-your-buck if you focus on finding influencers who fit your brand aesthetic, or regularly blog about and share content on products like or similar to yours.
8. Small can be mighty, too!
Don't just look for the powerful, well-known bloggers. In fact, if you're just starting out, that's a terrible strategy. Well-established influencers are unlikely to to discover you organically, and it's unlikely you'll be able to pay for that attention either. Instead, look for bloggers who are just starting out but clearly know what they're doing, and are rapidly building an audience. This is a much more effective strategy.
9. Looks matter – physically and digitally.
If your website looks like it's from the dark ages, and your products are presented in a messy, confusing way that doesn't offer a good user experience, then bloggers are unlikely to want to send their readers there.
Online influencers are known for upholding a certain visual standard, and if they start lowering that standard, it will affect their personal brands negatively. Your website doesn't need to be some $20k custom-coded masterpiece, but it must be clean, well organised and of course, mobile friendly.
That's it for part-one, but part-two is coming tomorrow, so stay tuned!
Are you excited to start reaching out to online influencers to create your next joint venture partnership, but don't know what to say to get the ball rolling? I created a two-step email outreach template that you can edit and use to reach out to bloggers the right way, the first time, and you can grab yours here, it's FREE!
Did you find this article helpful? Then we'd love if you'd share it with others, and don't forget this is part one of two, so make sure you join our mailing list to make sure you don't miss a post!

Stacey Herbert is a marketing and business coach for fashion entrepreneurs, and the founder of #TOMB The Online Marketing Boutique – the premier group coaching program and training portal for online boutique owners. Take a class, accept a challenge, or access expert marketing advice 24/7 – 365. To discover more, check this out.
Ready to experience brazen profits in your eCommerce business? Get in touch today.
Join her private community for online boutique owners on Facebook and follow her on Instagram.