Copy Crutchfield to Beat Amazon with Value over Price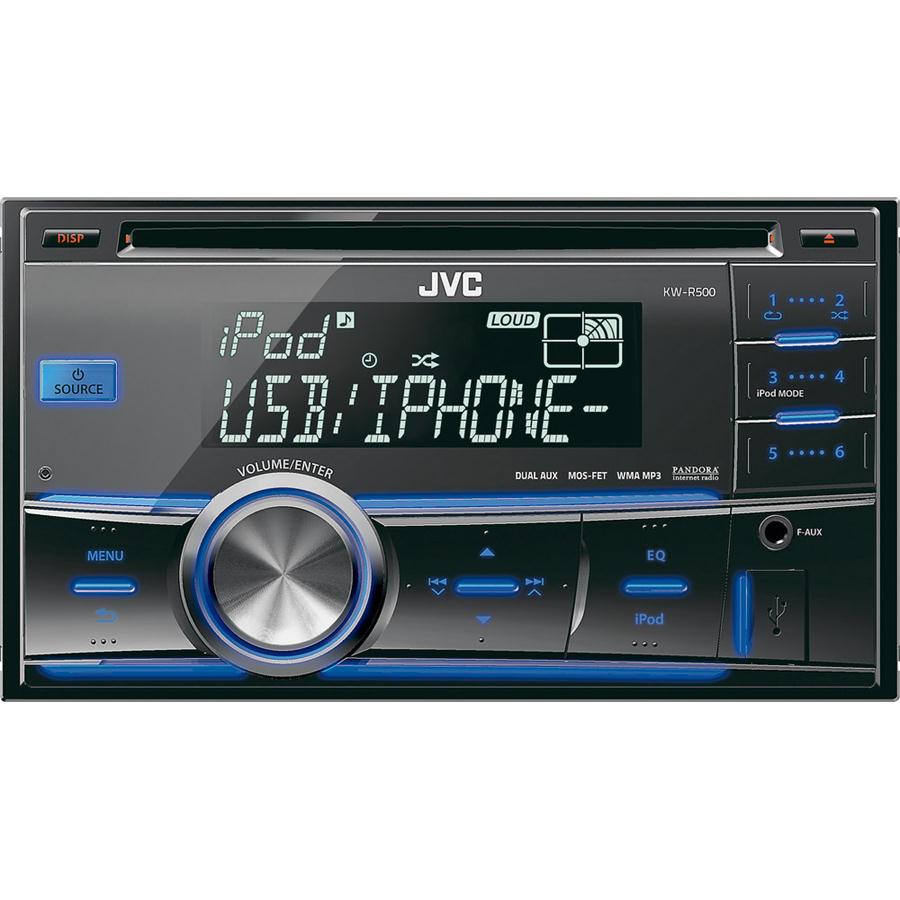 As much as I love eCommerce, I seem to have sided with the enemy of Internet retailing.  I've had an Amazon Prime membership for about 3 years now.
Their value proposition is simply too great… mega selection, fast, free shipping on nearly any item, and the cheapest prices anywhere.  And the fact that I paid for a Prime membership means I'm predisposed to choose Amazon, if only to make myself feel better that my $75 was not in vain.
So for my latest purchase, I was all set to choose Amazon.  Mother's Day is coming up.  Through trial & error, I've come to discover that I need to lead the charge to get a gift for my wife — my 4 year old just isn't going to do it himself.  So this has meant Saturday trips the night before to a local drug store looking for something that could be classified as a Mother's Day gift.
But this year, I surprised myself with tremendous foresight.  I thought of a super-cool gift two weeks ahead of time.  A new radio for my wife's car that would integrate with her iPhone so she could listen to her own music.  For some reason, our 2007 Hyundai Tucson's factory unit doesn't have any sort of auxiliary adapter.  It's either CD or radio.
After much research, I settled on a great unit: a JVC KW-R500.  As suspected, Amazon had the cheapest price of $129.99.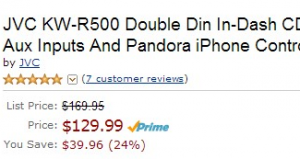 Further research, however, brought me to Crutchfield.  They had a great YouTube video of the radio that brought me to their site.  Their price was $149.99, but their value proposition much stronger.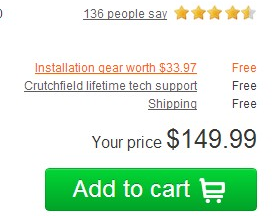 Notice the installation gear line-item above.  These are add-on purchases I was certainly going to make, so Crutchfield sells it as a bundle.
Here is the full treatment of the "Installation gear worth $33.97" that comes free with purchase: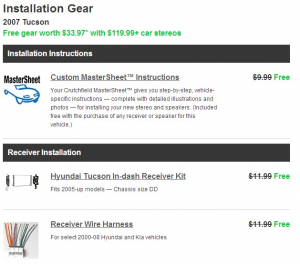 Here's the thing: for the particular purchase I was very nervous about getting the right wiring harness and mounting kit.  I'm sure I could have gotten them cheaper than $11.99 each at Amazon, but Crutchfield took all the work out of it.  They had paired it with the exact wiring harness & kit I would need.
So what can all eCommerce stores lean from the amazing work Crutchfield is doing to stand-out from Amazon?
eCommerce Tip 1: Use Curation to Bundle Items with Appropriate Add-Ons.
You don't have to beat Amazon on price if you can demonstrate additional value of hand-picked "free" bundled items.  For a clothing purchase, this could be a professionally color-matched belt or fashionista-picked socks.  For a waffle-iron, this could be cleaning kit proven to work great with this unit.
eCommerce Tip 2: Create Branded Guides as "Free" Add-Ons.
Crutchfield threw in a $9.99 value installation guide for free with my purchase.  They could have said it was $14.99.  I would be none-the-wiser.  They wrote it and it probably costs them 50 cents to fulfill.  (I'm not even sure if I get a hard copy — they emailed me the PDF of the guide with my order, which obviously costs $0 to fulfill.)
Every eCommerce store can create branded guides that are thrown in for free with purchase.  For clothing you can write something detailed about mixing and matching outfits.  For kitchen appliances you can perhaps write an appliance-specific recipe book.
Don't just position your guide as "free".  Put a dollar value on it that you will charge if someone wants it without making a purchase.
Niche players already have an advantage over Amazon because they are seen as an authority on their product line.  The base word of authority is "author".  Creating your own guides to keep your products from being seen as commodities.
Tagged crutchfield