Why I Hate my ISP – and 3 Ways You Can Avoid Customer Hate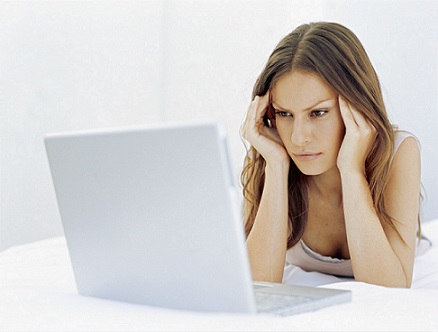 The long awaited moment was finally here.
After much anticipation, my DSL modem arrived at my new apartment. After days of living in relative isolation, I was more than thrilled to receive that little black box on my doorstep.
I pulled the instructions from the package, and the steps looked very straightforward. Plug a few wires to connect the modem and phone jack and  – internet in minutes!
Following the instructions, I configured my computer and the modem. And… nothing. I waited a few minutes, and still… nada.
After trying every "reset and unplug" trick I could think of, I called my internet provider, frustrated and desperate.
I was sent to a menu, where I played a few rounds of "press the right number" and, ultimately, I was sent to a recording that repeated the troubleshooting tips included in the instructions.
A second call gave me yet another canned recording, and the final instruction was to visit the company website for additional support… for setting up my internet modem.
Exasperated, I let out a slew of choice words, and swore my unending hatred for the internet provider. If it weren't the only service offered at my apartment complex, I would have returned the modem on the spot.
While my provider ultimately resolved the problem, and my internet service is actually speedy and reliable once set up, given the choice, I would NOT do business with the same company in the future.
Maybe you have an outstanding product. But, that means nothing if your customer service is shabby. There are many ways to "wow" customers and avoid turning them into your enemies. Here are 3 of those ways.
Ease of business
I can not emphasize this enough. There are countless times I have chosen not use a product simply because it's difficult to do business with the company. If you are sending customers through lengthy phone menus, or your website navigation is confusing, you are losing customers.
Even your shipping and minimum purchases affect customer decisions. I fell in love with a private line of lotions, but the products can only be purchased online and the minimum order price is not easy to reach. I finally decided it wasn't worth the hassle of playing "The Price is Right" every time I needed a fresh bottle of lotion. While I enjoyed supporting a small business, I ultimately found a comparable product on Amazon that can be purchased with a few clicks.
While some shortcuts may make life easier for you, they come at the expense of valuable customers. Make your business a pleasure to work with will and you will witness exponential gains.
Outstanding customer service
Courteous, well informed representatives make transactions a pleasure. Little professional details go a long way. Answer emails and voicemails within two business days. If you don't know an answer to their question, say so! Then, go find the answer. Make the customer feel valued and appreciated.
My atrocious internet experience is contrasted by an outstanding experience when canceling an insurance policy.
After adding my vehicle to my husband's policy, I called my insurance company to cancel my automobile coverage. The man on the other end of the line was extremely polite, friendly and helpful. He even noticed my birthday was a few days away and wished me a happy birthday. Ultimately, the experience was so pleasant, I regretted the necessity of canceling my policy! Naturally, I will recommend the company to others in the future.
When something goes wrong – make amends
Did you accidentally ship the wrong item to one of your customers? Maybe their purchase arrived in pieces.Or, did they use your product once and realize it wasn't a good fit for them?
Whatever the issue, make it right, then go beyond the call of duty to restore your good name. This will will woo even the angriest customers them to become raving fans.
A few weeks ago, my husband and I went out for lunch, and his plate arrived – complete with a dead fly. Not only did the server immediately replace his meal, but she didn't charge him for his meal at all. This service left the impression that the restaurant was serious about an excellent dining experience and they valued our patronage.
Attending to these little things builds a lifelong customer base.
To borrow from an old adage, treat customers like you would like to be treated, and you'll develop a following for a lifetime.
What is the biggest customer service/retention challenge you face? What solutions have you found to be helpful in dealing with customers?