Amazon vs eBay – Which Should you Choose?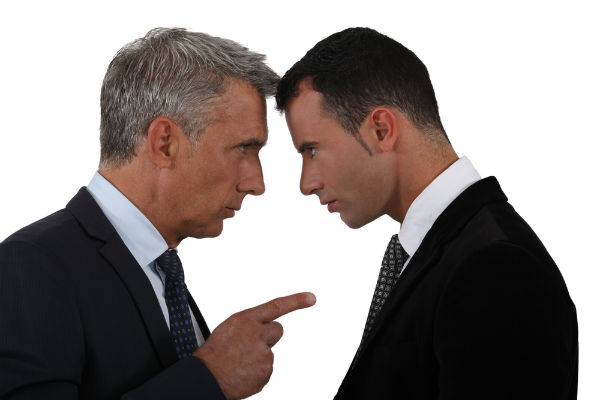 Both Amazon and eBay provide a marketplace with a built-in customer base. Both make it easy to upload items and set prices, and both will handle the sale for you.
They are very different types of platforms which makes it difficult to choose between the two. Let's take a look at the advantages and disadvantages of both platforms.
Amazon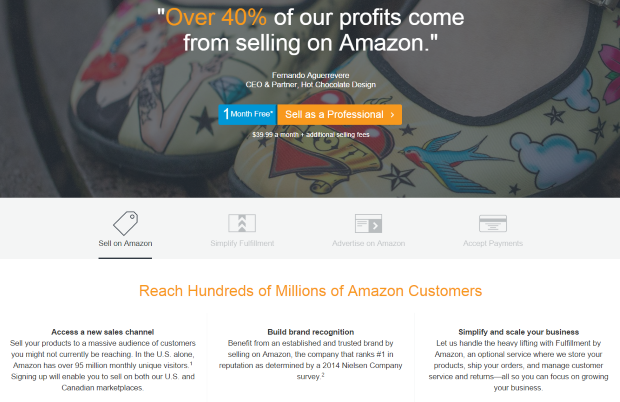 According to Amazon, more than 40% of Amazon's total unit sales come from third-party sellers. They also show they were ranked #1 in reputation as determined by a 2014 Nielsen Company survey. The Amazon Marketplace feels like you're buying from Amazon.
There are two ways you can sell on Amazon: as an individual or as a professional.
The individual plan is a good option if you're selling less than 40 items per month. It costs $.99 per item + referral fees + variable closing fees. You products will be added to the Amazon catalog. Amazon can handle your customer service and shipping. It includes Fulfillment by Amazon.
The professional plan requires a monthly subscription of $39.99, making it a better choice for selling more than 40 items per month. Selling fees include referral fees + variable closing fees. It also adds features that are more suitable to an online store. It includes the same benefits of the individual plan and adds bulk listing and reporting tools from the Amazon Marketplace Web Service, you can customize the shipping rates based of the product type, and you can offer promotions and gift wrapping.
There are 20 product categories that anyone can sell in. As a professional you can sell in 35 categories (you must meet certain requires to quality for these categories).
Advantages
Fulfillment by Amazon – Amazon will store your products in their warehouses and ship them for you. This helps you scale and grow your business without needing more employees to handle your merchandise.
You can offer free shipping which helps bring your price lower than Amazon's price.
You can easily know the average price of an item before you list it.
You can list products that are already on Amazon without having to create your own information. You just add your price, condition, and shipping costs. No picture needed.
You can add new products by listing the UPC/EAN, or SKU, and then creating a title and description, and uploading a photo.
Amazon handles the sale. They deposit your money into your bank account minus all the fees.
Amazon provides information about increasing sales. They have forums, training, tutorials, webinars, newsletters, etc.
Amazon will feature your business and promotions to your local community through Amazon Local.
You can sale on Amazon Business, which focuses on B2B products and pricing.
You can sell your Services. They have a long list of professional services and many others are coming soon.
Amazon has a massive customer base and is a trusted platform.
Disadvantages
You're one of many providers (including Amazon) that are competing for the lowest price. Many buyers feel safer buying directly from Amazon.
Fees are hard to understand and vary depending on the types of products and prices. Prices can range from 6% to 50%. The fees also change based on price (the average fee seems to be somewhere around 15%). For example, for electronic accessories, the fee structure is:

15% for the portion of the total sales price up to $100
8% for any portion of the total sales price greater than $100

You don't know who your customers are. You can't do any direct marketing to them.
eBay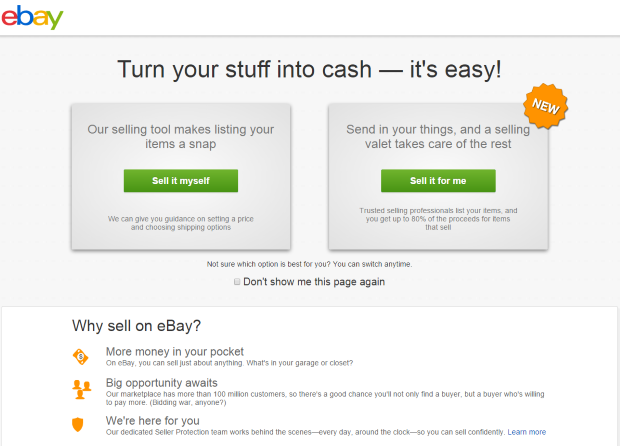 eBay boasts over 100 million buyers. It looks and feels like your own store. The transaction process is smooth. You can sell through the popular auction platform or allow customers to buy immediately through the buy it now feature.
There are several ways to sell on eBay: the standard sales structure or the eBay store, and as an auction or buy it now. You can even send your merchandize to eBay will sell it for you through a selling valet. Valet fees range from 20 – 40%.
Standard – free listing for the first 20 items. Additional items are $.30 each. Final value fees are 10% (20% for top rated items) of the sale with a maximum of $750. All of your items will be listed on your seller page.
Store – there are 3 different stores. Basic starts at $15.99 per month with 150 items and $.20 – $.25 fee. Premium starts at $49.95 for 500 items and fees from $.10 – $.15. Anchor store starts at $179.95 for 2500 items and fees from $.05 – $.10. Final value fees range from 4% to 9% depending on the type of item with a maximum fee of $250. You can park items for a much longer period of time.
Advantages
Valets can handle all the sales and shipping.
They have a sales community and information center where you can learn all about selling on eBay.
They maintain a list of items in demand.
Simpler fee structure. Fees range from $.05 – $.30 and 4% – 9% per sale depending on the sales structure you choose.
There are two different listing tools. There is a quick listing tool for fast and simple listing and another for advanced high-volume sellers.
There are 33 categories to choose from with multiple subcategories for each.
You can list by description, UPC, ISBN, or part number. Information is pre-filled in if the item is in the database.
You can add your own photos.
You can set your own return policy (required) and you can set a restocking fee. eBay rewards sellers with better return policies with a boost in Best Match.
There are multiple sales formats including auction, buy it now, and make an offer.
There is a strong focus on seller tools to operate and grow your business including tools for managing your store, sales insights, listing your items, shipping, and more.
You can create your own storefront or personalized page with your own branding, and still be tied to the marketplace.
Disadvantages
Once you've hit the free listing limit you have to pay to list items.
Customers can bid and then not pay. This can tie up your merchandise until the problem is resolved.
It's difficult to know the average price of an item.
Choosing Between the Two
Before you decide which business model is best for your eCommerce efforts ask yourself two questions:
Can you use both? Maybe it's not an either/or situation. Maybe it's okay to use both marketplaces. This might cause some issues with inventory but it might be worth it to you.
Do you need them at all? Maybe it's best for you if you build your own online store. The problem with selling on either platform is you're building those platforms instead of your own and you have to share your revenue with them. It's difficult to build brand loyalty and market directly to your customers. Your own platform wouldn't take advantage of the built-in traffic from both marketplaces, but you wouldn't blend in with the crowd on those marketplaces either. You might get more sales with them, but those sales would cost you more and reduce your ROI. Maybe you just need to use them temporarily until you build your own traffic. In this case, refer to question 1.
Ultimately there is no one perfect answer. Every person and store has different needs. Generally you can follow these guidelines:
Amazon – items are more common and you focus more on maintaining inventory where you don't need to describe each item individually. This is more like a regular store and it's integrated into the Amazon shopping experience.
eBay – items can be more unique and you might only have one in your inventory. It's easier to give detailed information that is specific to your item. This has more of a flea market or consignment shop feel. Your store can be uniquely branded. There's also the auction platform which is a great choice for selling rare items.
When it comes down to it they're both good platforms but neither one is perfect. They're both better and worse than the other for certain types of items and business models. I recommend making a list of what you need the platform to do for your eCommerce efforts and choose the platform that fits that list the best.
How about you? Do you sell through Amazon, eBay, or both? Which do you prefer and why? Let us know in the comments below.