9 Visual Tools to Spice Up Your Content Marketing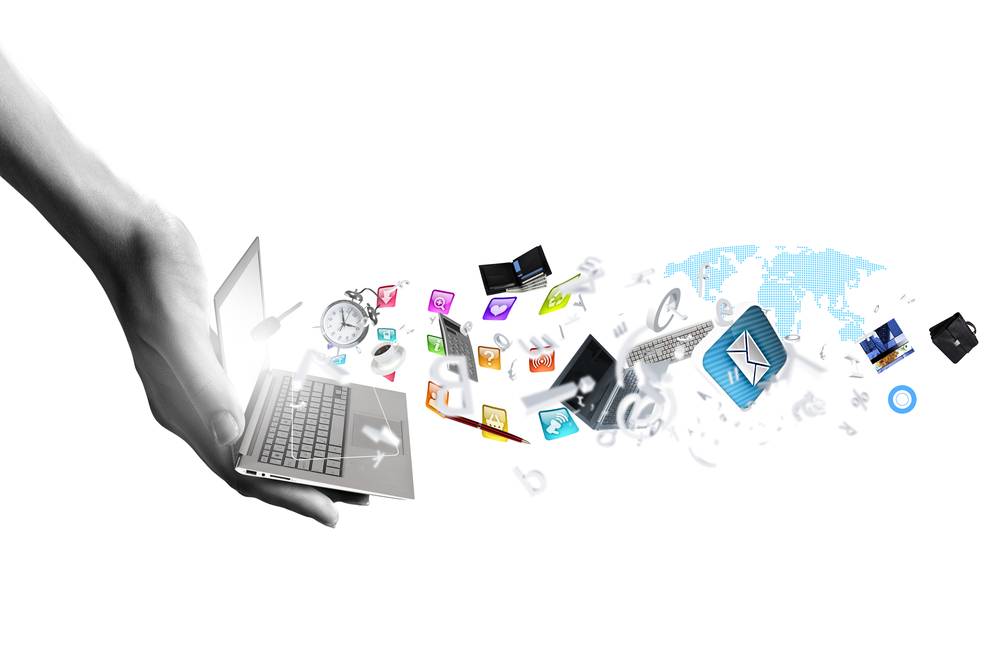 When it comes to content marketing, brands should do more than just write and share articles.
In a world full of instant media and social narcissists, consumers don't have time to read your article if it's not something instantly accessibly and incredibly relevant to their lives.
It seems obvious, but these days consumers respond more to quick, relevant, visual content, which means you need to get creative.
Creating visuals and following social trends can improve a brand's visibility and consumer engagement ten-fold. The good news is, with so many tools now available, it doesn't have to be hard work. However, if you're completely new to this idea, here are some FREE tools to get you started on your visual content strategy.
Canva
Images matter in marketing. In fact, posts are likely to get 9 times more views than posts without images, and according to Buzzsumo, articles with images also get twice as many social shares. But one of the challenges for content marketers is producing unique, professional looking images quickly.
This is where Canva comes in, an image tool that is so easy and simple to use, and produces gorgeous graphics. Canva understands the challenges content marketers face and so have designed this tool around your needs. They have all sorts of sizes, fonts and formats; a ton of icons, logos and charts, and every colour you could possibly think of. You'll enjoy it, too.
Wordswag is pretty similar to Canva, but on a smaller scale. It's an app for when you're on the go. It lets you take any tip, text or quote, add a source and voila – you have a stunning, shareable piece of visual content that looks as if it's had a designer's eye on it.
This app makes creating traffic-driving content as easy as a few taps of your phone. Download it and trust me, once you start playing with it, you'll find it hard to stop.
Twitter's Vine was one of the most popular in 2013, but there's nothing stopping you from using it now. All you have to do is take a short 6 second video, edit it and share it trough social networks. It's perfect for today's notoriously short attention spans.
Of course you should try to be creative; you could make an un-boxing video; a short, behind the scenes look; a how-to video or even create fun, real-time responses to customer questions. For inspiration, look at how these companies are using it.
If you still want to get your valuable research, information or opinion out there, then infographics could be beneficial. 90% of information we remember is based on visual impact, and with so many pieces of content out there, a simple visual aid could make yours stand out. Don't know what infographics are? To put it simply, they collect data, organize it and turn it into an easy to understand visual that people really do enjoy reading.
Easel.ly is a great tool to use when creating infographics – it has many themes to choose from, a smooth, clean interface, with some great graphics and icons to use. Give it a go.
Meme Generator
We know memes as a popular internet trend in which an image is paired with a clever or relatable phrase. Think of any scenario or trend and there's probably a meme about it. They are also a great way for marketers to integrate popular internet humour into their campaigns.
They are really easy to create too, especially with Meme Generator. The images are already there, you just need to choose one, or upload your own and add some witty text. People enjoy memes because they remind them of something familiar, and it makes them feel in on the joke. Creating memes with this tool is a simple, cheap way for your brand to seem relevant and fresh.
Powtoon is a free online animation tool that easily lets you create animated videos and presentations. It's likely going to be the next big thing in video marketing, and it's really easy to do (and so much fun!) Choose from pre-existing animations and tweak them to your liking to create completely original content.
If you're thinking you don't need video, think again. Video is on the rise, and it's the future of content outreach and audience engagement. Videos produce more immediate results, especially for a younger audience, as they're not as fond of reading as older folk.
Also, studies show that animated videos are more effective than longer, more complex presentations, so PowToon is perfect, and requires minimal effort on your part.
If a picture is worth a thousand words, then a Gif is worth several of that. Gifs are like the bigger, badder brother of memes, and if you get it right they can go off, big time. Gifs can capture emotions and communicate them in a way that pictures alone cannot. But as a marketing tool you should keep them useful; in the form of how-to's and demos or at least relevant to your business.
Imgflip is one of the best web-based creators available at your fingertips. Once the clip is uploaded, users can perform a variety of adjustments including resizing the width, changing the FPS, and adding various tags.
Surveys can have many benefits, and are now easier to implement than ever, thank to tools like surveymonkey. By creating surveys, not only will you will gain valuable feedback, and show potential customers how much you care about content, you are also literally asking your customers to engage, and consumers love to give their opinion, as it makes them feel valued.
With Survey Monkey, you can choose the whole design and layout to match your style, and it's really easy to use.  Give it a try and use this content to get feedback on what other content your customers would prefer to see from you. Using surveys in this way can benefit both you and your customers greatly.
People think that because Snapchat content disappears within a matter of seconds, it has no value for marketers, but those people are wrong. If your target demographic is 15-30 year olds then you need to be on Snapchat. Sure, it's right that Snapchat users can't look backat the content you share, but who does that anyway?
Besides, for those seconds of your content's life on Snapchat, viewers are 100% engaged, unlike other social media platforms, where more often than not, viewers scroll quickly through content and barely even register it.
Use Snapchat to provide exclusive visual content; go behind the scenes; and run competitions etc – you don't need to produce anything fancy as long as it's fun and engaging and you're being genuine.
Have you tried any of these visual tools? Are there any others you feel should be on this list. Let us know. Let everyone know!

Kathryn Kearns is the editor of Customer Service Guru, a consumer based website covering everything customer service,  and a regular writer and researcher for various other sites. She enjoys writing on a variety of topics including advice for consumers and businesses, marketing, social media, tech trends and on occasion, pop culture.
Aside from writing, she enjoys travelling, seeking new experiences and drinking lots of tea.
Tagged social media, vine, visual content