7 Must Haves of an Ideal Dropshipping Product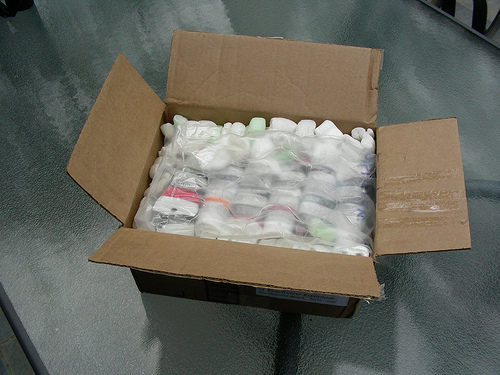 You've heard it before, I know. Drop shipping is a dead simple ecommerce model. You have nothing to lose and lots to gain.
You don't have to buy any stock. Even better, you don't even have to keep a single product at home. Moreover, you don't even have to see the product, ever.
All you need is a website and you are set to go.
Well, in spite of the fact that dropshipping might seem such an easy business model, there is an underlining to it too.
Sure, you don't need to stock any products but you need to have something to sell anyway. And, what not many people realize, not every product is good for drop shipping.
Some products may be too expensive, or too cheap. They might be too big or small or simply there aren't that many people interested in them.
If you are looking to get into drop shipping, carry on reading. What follows is a list of absolute must haves of an ideal dropshipping product.
7 Must Haves of an Ideal Drop shipping Product
In my opinion, a product that is worth investing your time in energy into has the following 7 characteristics:
It Offers A Good Profit Margin
First of all, you need to be able to make profit from the sales of the product. It means that it should sell for, on average, between $100 – $200. This way you can expect to make a decent margin on each sale.
It might seem to make sense to sell small, cheap items, however, if your product costs only a couple of dollars, you will have to sell quite a lot of stock each month to earn any decent income.
With high priced items though, you can sell less and still make a much higher profit.
There Is A Large Market For It
I guess this goes without saying, there must be a considerably large number of people interested in buying it.
It is one thing to find a product you think it's great but if there is no one interested in buying it, your business will be in trouble. You have to make sure that there are people who pass the following three criteria:
they are interested in buying the product
have the money to do so
they can be easily reach
It's Considerably Small Or Easy To Ship
Shipping is one of the biggest costs an ecommerce site can endure. Not many people realize this but the cost of sending a product to the customer can be a serious problem in a drop shipping business model.
First of all, quite often you have no control over it. A manufacturer often sets a shipping rate and you can only accept what they are charging you.
Secondly, if you use multiple suppliers, you will have to pay different shipping costs from each of them (unless they are in the same location which rarely happens). Moreover, if a customer purchases two products, each by a different manufacturer, they will both charge you for shipping but most likely you will charge the customer only for one delivery. You could even end up paying the whole amount if you decide to offer a free shipping above certain amount and the sale reaches that level.
Therefore it is ideal if your products are easy to ship and not too big so that the shipping cost can be relatively low. 
There Are Quality Manufacturers
As strange as this might sound, not every product is produced by quality manufacturers. Yet, if your business relies heavily on the people behind the product, you are far better doing business with large and reputable producers, instead of small and new companies. Also, it is good to sell products by established brands as they automatically pass some of their brand equity onto your store.
It Needs To Have Lots Of Accessories
Selling a great product is one thing. However, quite often the real money can be made on selling its accessories. In such case, you can rely on return purchases as your customers will need to buy those additional products. And providing that you have delivered a good customer service, there might be no reason why they wouldn't buy them from you.
It Must Be Hard To Find Locally
Lastly, such product must be hard to find locally. If your customers can buy the product in their local Walmart, Best Buy or any local store, they might go to your site to research it but still make a purchase in their local store as it will be much quicker for them to get the item.
Conclusion
Dropshipping can be an ideal way to enter ecommerce. In fact, it can be a great business model to build a successful ecommerce business on. But, the key to a dropshipping success is not only in selecting a great and profitable niche but also in selling products that can offer the best return on investment.
Over to You
Do you run or plan to start a dropshipping business? What are your thoughts on products that are ideal to sell through this model?