7 Free Tools to Help You Create Stunning Visual Content for Your Store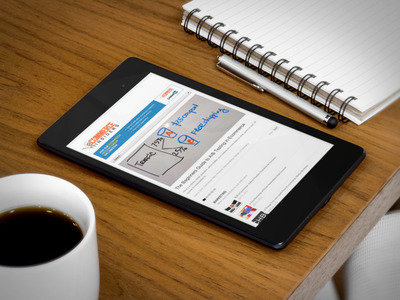 Fact – content is one of the most effective tools you can use to promote your store.
It can help you engage with your audience at various stages of the buying process, build your credibility and trust.
But it's not just through blog posts or long form articles online that stores attract customers today.
Thanks to Pinterest, Instagram, Slideshare, Youtube and many other sites, ecommerce stores can reach out and engage their audiences with the most powerful content type in ecommerce – visuals.
And there are good reasons for them to be doing so.
The Importance of Visual Content Marketing
Did you know that our brains process images 600 times faster than text? With 90% of information sent to our brains being visual, we've been trained to process images much faster than text.
As a result, we dedicate more resources to image processing. 50% of the brain is involved in image processing and 70% of our sensory receptors are in the eyes.
No surprise that visuals are vital to the success of online content. And there is data to back that up too.
Content with relevant images gets 94 percent more views than one without images. Tweets with images get on average 150% more retweets.
In fact, 64% of social media is made up of images.
Data like that makes it clear – ignoring visual content when promoting your store would be a huge mistake.
Types of visual content for Ecommerce promotion
Eye catching photographs – engaging photography that can illustrate your blog posts or even product descriptions
Infographics – long form graphics presenting visual, information in easily understandable form
Videos – product presentations or how to tutorials
Memes – single image puns that can add life to your content marketing
Graphic – images that compliment your content
Slide shows – image carousels that add life to a website while taking very little screen real estate
Presentations – how to and why's presented in a neat and accessible way
Screenshots – showcasing products I use or aspects of a product you want to focus on (think images with red arrow pointing to an element on screen)
Examples of Visual Content in Ecommerce
Infographic: Treat.com created this info graphic presenting which tech rules photography today.
Meme: Empire Cat created this meme to celebrate the valentines day (courtesy of Comm100)
Pinterest: ModCloth, a San Francisco based store inspires their audience with creative images and quirky boards relating to their products on their Pinterest board.
7 Free Tools To Create Visual Content 
Today's content creation tools are accessible and easy to use. Here are some suggestions for entry level tools to get you started promoting your store with graphics:
Canva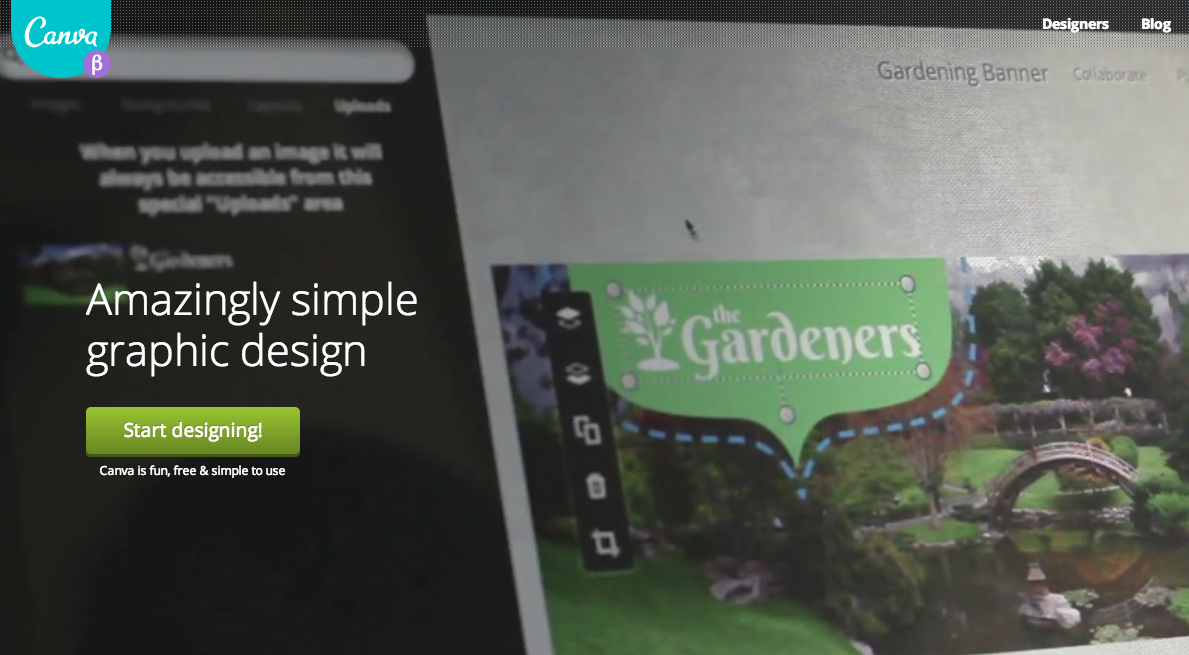 Canva prides itself as a "simple new way to design". Through a set of powerful tools the tool allows even the most beginner person to design stunning graphics, be it for web or print. With Canva you shouldn't have any problems creating:
blog graphics,
presentations,
Facebook covers,
banners
and so much more.
Some of the unique functionality in canva includes search and use, a tool that allows you to search web for images and add them to your project with a simple drag and drop.
Ideal for: almost any type of graphic for the web
Cost: Free

Ever wondered how your competitors create those screenshots with red arrows, circles and annotations pointing to the elements of interest? Well, they most likely use Skitch, a free screenshot application by Evernote.
Skitch allows you to take a screengrab, either the entire screen or just a portion of it and annotations, shapes and sketches to illustrate your points.
Skitch's main power lies in simplicity. It doesn't boast a massive functionality but it's easy to use with hardly any learning curve. As a bonus, your images are automatically imported to Evernote, backing up your work.
Ideal for: screenshots
Cost: Free
It's true, sometimes you just want the pure basic features, nothing more. If Skitch with its Evernote integration feels too much for you, try Awesome Screenshot. This browser plugin allows you to capture any page or a portion of it and annotate it with rectangles, circles and arrows but skips many functions available in Skitch.
Ideal for: screenshots
Cost: Free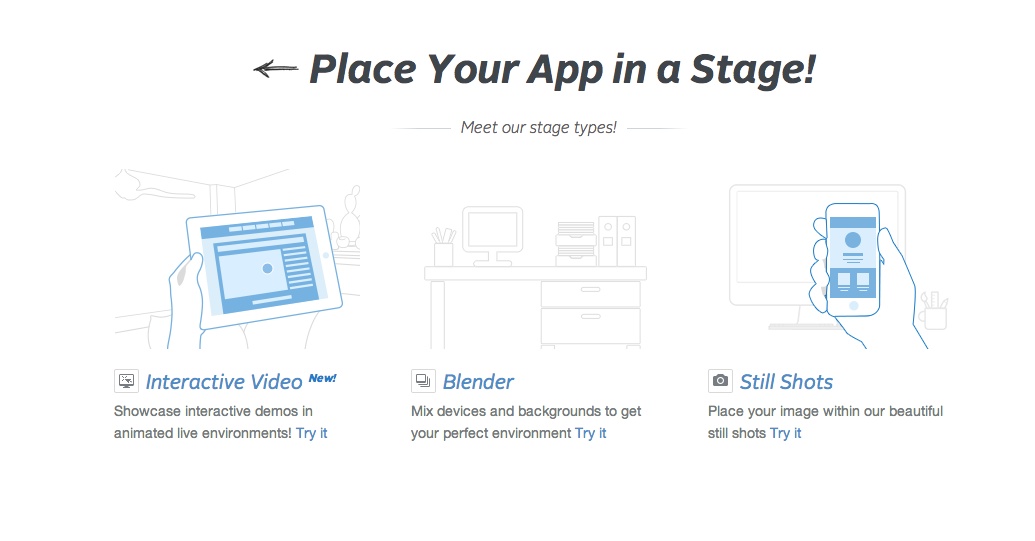 PlaceIt is a screenshot tool with a difference. Instead of allowing you to just take a screenshot and annotate it, PlaceIt helps you to fit your screenshots into a stock photo. This tool is ideal if you want to create images presenting your product in use for instance, or create graphics illustrating a video or blog post.
Ideal for: Product presentation images
Cost: Free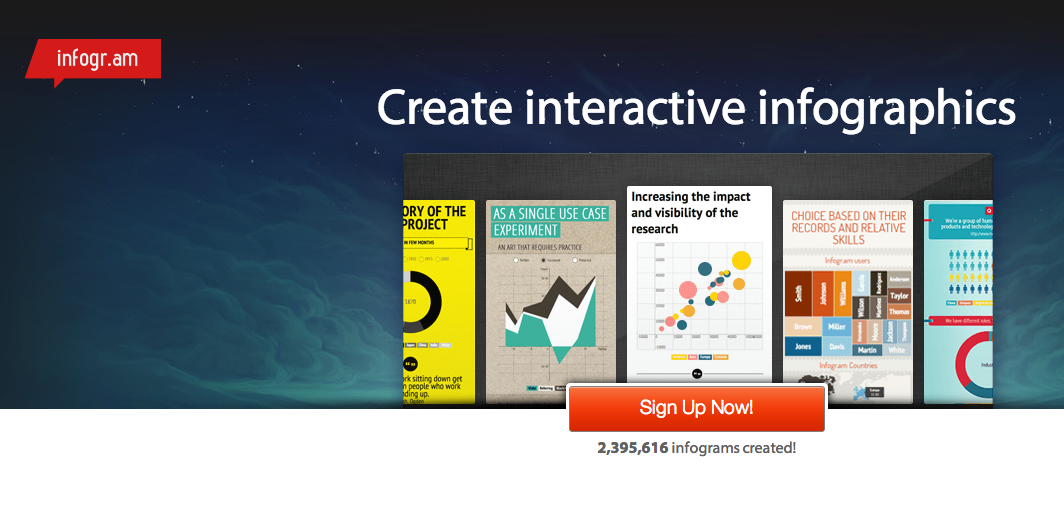 If you want to create infographics to promote your store, a free app called Infogr.am is what you need. The apps interactive interface allows you to quickly build awesome inforgraphics with your charts, videos, photos and much more. What's more, the app has a build in spreadsheet editor for much easier data management.
Ideal for: Infographics
Cost: Free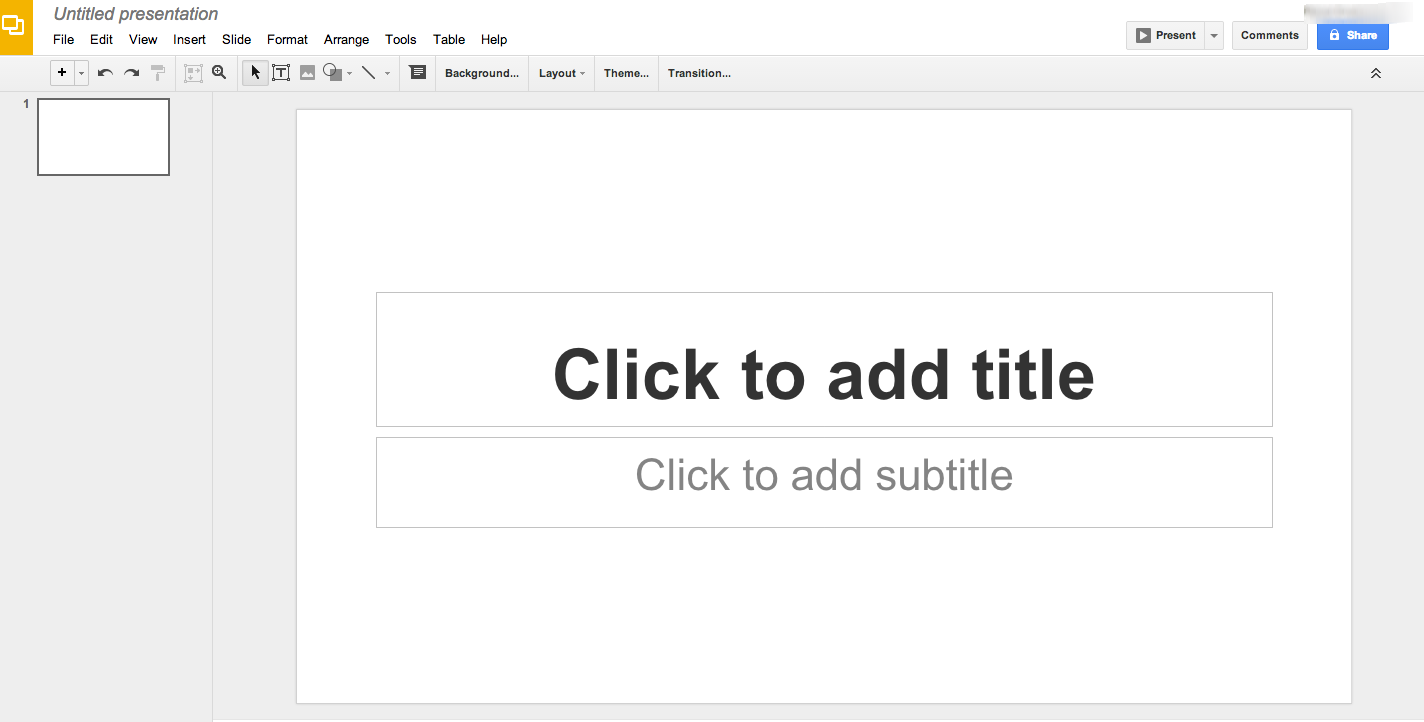 If you don't have a PowerPoint installed on your machine yet want to create Slideshare presentations, just log on to your Google Drive and check out the list of available tools. Google offers a powerful presentation creator, helping you to build and output a presentation.
Ideal for: Slideshare presentations.
Cost: Free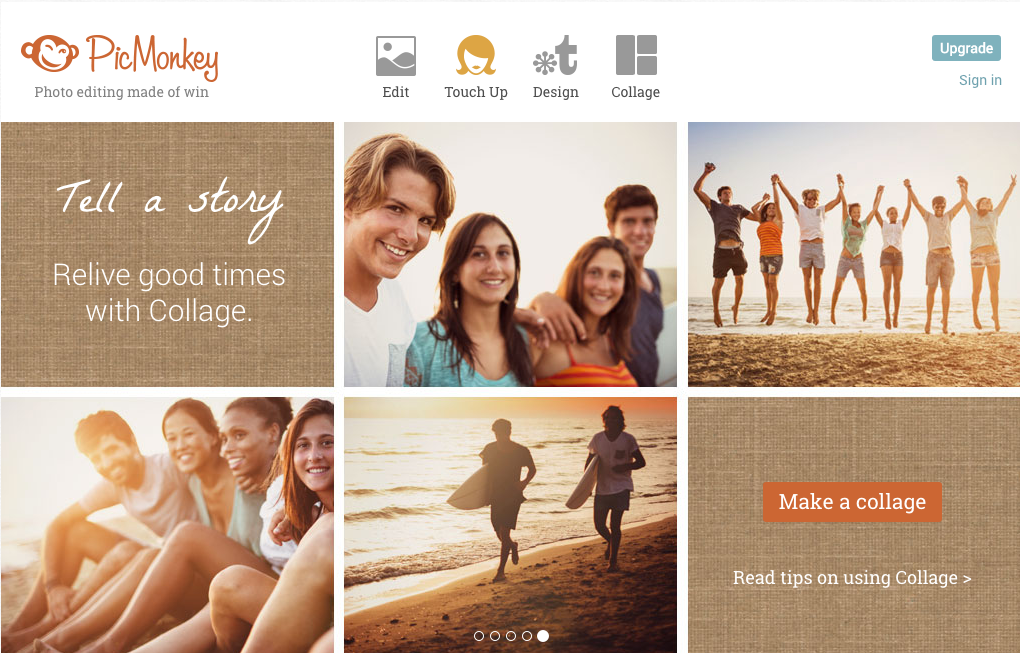 Lastly, you may not have a budget for Photoshop but that shouldn't stop you from being able to edit your images and make them more appealing to your target audience. Luckily, PicMonkey comes to the rescue. This online photo editor offers most of the tools you would need to edit images for your store.
Ideal for: Image processing
Cost: Free or from $2.75/mo for Royale plan.