6 Ways to Personalize Your Loyalty Program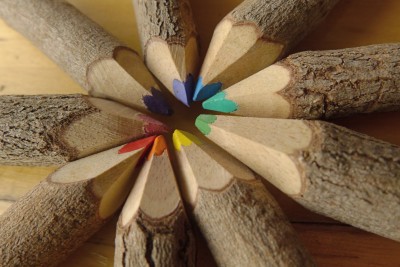 One of the best reasons to create a loyalty program is to help build a brand identity that your consumers are excited to connect and engage.
Spending the time to design a well functioning, fair, and appealing loyalty rewards program will help position your company and your brand as one that is both organized and generous.
However, it's important that your loyalty program not only offer cool benefits for your customers, but that it is truly resonates with your audience.
In order to create a meaningful experience for your users as a whole, you need to tailor and personalize your loyalty rewards program so that it targets each registered customer as an individual.
If you're interested in creating the best possible loyalty program for your consumers, take your customer experience to the next level by trying out a few of these personalization facelifts for your loyalty program.
1. Celebrate Dates Important to the Consumer
By acknowledging special days in the life of each customer with a special discount or bonus, your loyalty program ingrains itself in the big moments that are celebrated by your consumers.
Associating your brand with happy, celebratory occasions helps strengthen positive consumer perceptions of your company and products.
In addition to celebrating your company's anniversary or milestone birthday (which encourages consumers to feel a deeper personal affiliation with your brand), be sure to reward consumers on their own birthdays and offer an extra special bonus to anyone who shares a birthday with your brand or flagship product.
2. Cater to Individual Interests
Look at your consumers' demographics and spending habits to see if certain trends emerge that can help you personalize your loyalty program more successfully.
For instance, for consumers who buy frequently place purchases from one of your less popular product lines, consider creating a special loyalty program bonus associated with those products.
Give that reward a name that signifies its direct link to the consumer's recent purchase from a specific product line. That way, consumers who actively spend on a regular basis can feel valued beyond the standard rewards offered to anyone who simply signs up for your loyalty program.
3. Offer Freedom of Choice
Giving consumers the agency to make choices that directly affect their customer experience can make them feel more powerful. The freedom to choose between several different options is not only empowering, but can make consumers feel more respected and appreciated by your company.
A loyalty program is a good place to offer consumers choices, because the whole concept is designed to help them experience your company's gratitude for their continued patronage.
Allow your customers to opt into several different loyalty benefits or select between several different reward options. For instance, you could allow consumers to choose 2 of 3 available perks upon registering for your loyalty program.
4. Personalize Social Media Engagement
Social media is an excellent platform for spreading the news about your recently launched loyalty program or promoting any new bonuses being offered, but it can also help you reconnect with consumers who are already using your rewards program.
Even if you don't have the resources necessary to engage with individual consumers via social media, most companies are capable of holding a contest targeted at customers who follow their Twitter account or Facebook page.
Once you learn to harness the power and scope of social media, you can use is to boost awareness and engagement with your loyalty program while connecting with your audience.
5. Accept & Implement Consumer Input
Much like offering choice emboldens consumers, accepting consumer input, feedback, and ideas can be a powerful tool for strengthening a consumer's bond with your brand. Plus, a loyalty program is only truly successful when it demonstrates your gratitude for your consumers—and what better way to appreciate your customers than to take their desires and opinions into consideration when rewarding them?
Try holding a contest that allows consumers to suggest new ideas or contribute to the loyalty program. Consumers often feel more validated and excited when receiving rewards that they helped define.
6. Differentiate Holiday Celebrations
Consider which holidays are most important to your consumers of different backgrounds. Unless your company is very clearly noted for a specific religious affiliation, your consumers will not all celebrate the same holidays.
Consider that your Canadian and American consumers celebrate Thanksgiving and national holidays at separate dates and will want to collect rewards on the date celebrated by their country. Although this distinction may seem to complicate things, it is really quite easy to implement.
Simply have each consumer fill out a questionnaire—if they choose to do so—to allow for an extra level of personalization. I'd recommend promising not to share the information collected with third party groups to show that you respect consumer privacy while also collecting the necessary data to truly create a personalized loyalty program.
Let Your Consumers Get to Know You
In conclusion, you want to make sure your loyalty program is associated with the values upheld by your brand. Not only should your loyalty rewards program be personalized to match the needs and interests of your consumers, but it also should remain aligned with your brand values to optimize the benefit it will have for your brand positioning.