6 Ways to Build Your Brand with Vine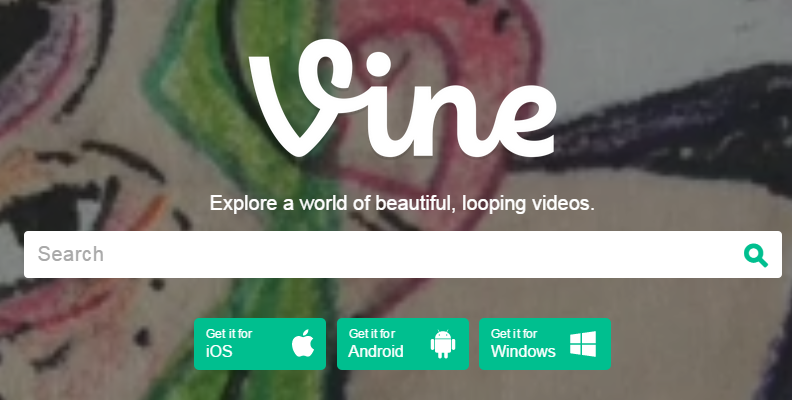 If you didn't know it before, you need to know now:
Video is the most engaging content type in ecommerce.
And there's various research data to back that claim.
For instance, did you know that 52% of shoppers confess that watching product videos makes them more confident in making a purchase (Invodo)? Or that 40% of them will even visit a store after watching a video (Google)?
And that's not all.
Online publishers association found that 46% of shoppers are likely to seek more information about a product after seeing a video.
And ecommerce sites that implemented video in their marketing strategies saw an increase in conversions by up to 30% (L2 Specialty Retail Report 2010). And that was four years ago.
But here's the problem – you probably can't afford to produce big budget videos.
And they seem like the only way to go about it, right? After all, would ecommerce companies like the Dollar Shave Club have achieved such a tremendous success if it weren't for this video?
Well, no.
Enter Vine
Luckily, these days there are many different options for creating promotional videos, some of which require a lot of creativity but hardly any budget.
One of those options is Vine.
Vine is a Twitter app that allows you to create 5-second-long videos with your iPhone. But instead of looking amateurish, Vines, as these short movies are called, often come closer to professional productions than homemade clips.
Creating a Vine video is as simple as:
Downloading an app to your phone…
Logging in with your Twitter account and…
Holding your finger on the screen to record.
Once you release, the app stops capturing video, making this system ideal for recording stop motion clips.
Many online retailers are slowly implementing Vine into their strategies to communicate with their audience and build brand awareness.
Here's how they do it.
How Online Retailers are Using Vine
1. Showcasing New Products
Videos offer an opportunity to introduce new products and attract an audience. And all that with a help of a 5 second clip.
GAP, for instance, recorded a whole bunch of Vine videos to announce their new summer collection:
2. Show Products in Use
One of the challenges any online retailer faces is showcasing products in use to customers on the other side of the computer screen. Video is certainly one of the best ways to overcome that.
Using GAP as an example again – the company constantly records vines of their clothes worn by real people:
3. Feature Customer Videos
You can also encourage your customers to start taking videos featuring your products – unboxing videos or showing products in use.
In this video, a Zappos customer showcases the joy of receiving the product. Note how prominent the company's logo is in the video.
4. Brag
You can also brag about the benefits of buying from you.
AllWorkWear posted this vine to boast about their free shipping and stock guarantee.
5. Run a Contest
Contests are an old and proven marketing technique to raise brand awareness and attract new customers.
After all, contests are fun, highly viral, allow you to be super specific in terms of who you target, and offer great insights into your audience's behaviour.
And who's to say that you can't create a contest on Vine too?
Converse ran a contest for the best vine documenting a day in the life of your shoes.
The results?
6. Take Your Audience Behind the Scenes
One of the key aspects of building relationship with your audience is being personal. It's hard to do that over the Internet, though-unless you let your customers come behind the scenes and see how you work.
UrbanOutfitters often takes their audience behind the scenes for their photo shoots and other events.
Conclusion
To keep up with current trends, it's important to start weaving video into your marketing mix. However you don't have to invest in big budget production to connect with your audience via video. With some creativity and outside-the-box thinking, even a simple Vine can often achieve a similar, if not better, effect than a full-blown ad.