6 Problems with Producers and Drop Shipping Companies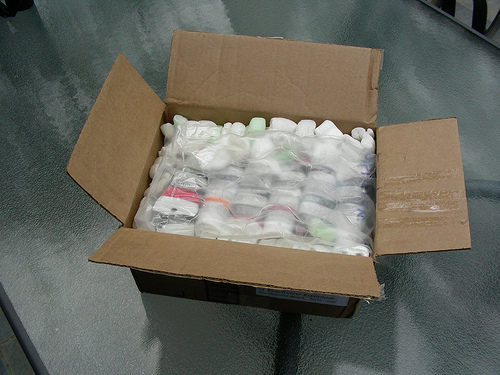 Are you thinking of starting up a drop shipping business?
Do you wonder what potential trouble you might run into?
One of the biggest problems with running a drop shipping company is that it gives quite a lot of power to producers and drop shipping companies. In this business model your involvement ends when the order is being passed on to be fulfilled.
In most cases this is not a bad thing. You may be losing control of the order, yet at the same time, your involvement in it ends there too. You don't have to do any other work to fulfill the order. No picking up stock, packaging, delivering to the shipping company and so on. You are free to do other things.
However, a drop shipping business model requires you to put a lot of trust in the supplier. After all, they way they handle the order affects your relationship with the customers. Even if you have provided the best purchase process and customer service so far, if the order is fulfilled wrong or takes too long to be delivered, the customer will not come back to you.
Below I included a list of problems I have personally encountered with various producers and drop shipping companies.
Ordering
While most producers have no problems or even encourage orders to be passed on via email, I have found some that insisted on doing so over the phone only.
And, as much as it doesn't seem a problem, there are few issues with that:
Ordering by phone leaves a greater chance for potential misspellings and other human errors.
You can double check all the details of the order before passing them over in an email, however, on the phone you really have one shot. And, you greatly rely on the other persons ability to understand you properly.
You are not always able to process the order straight away.
One of the principles of my business is that we aim to process and ship orders as soon as possible.
However, I am not always able to phone the supplier to do so whereas I can process an email on the go without any trouble. This can lead to potential delays with processing the order.
Even if you can call, you may not be comfortable with calling out your credit card number over the phone.
This is especially crucial in the early stages of running your shop. Many producers require you to pay with a credit card for each order at the beginning (usually until you gain their trust and they open a credit line for you), meaning that you often have to call out the number with each order (and yes, many producers will also refuse to store your credit card details).
Shipping Rates
Having properly worked out shipping rates is an important part of your financial success. And, whereas most producers are quite upfront with their rates, many even charge flat per product rate (or use live UPS rates).
Some producers though won't disclose their shipping rates when you place an order. You need to either look them up yourself or hope that whatever you have estimated in your shop will be close to the final rate you will be charged.
I find it a quite cumbersome practice. Not only it forces you to estimate your shipping rates but also creates a situation whereby a simple mistake with you estimate can greatly eat in into your margin.
Order Tracking
One of the drop shipping companies I used to send tracking numbers a week after the order has been placed. By then, the product was already with the client. Yet, I would often get calls from customers asking for their tracking number.
Sure, I was able to ring the producer back a few hours after placing an order and get the tracking number but that wasn't the point. The idea of a drop shipping business is that certain aspects of the entire process are automated and you don't have to worry about them and can get by with your day.
Product Availability
Seemingly, some producers don't regularly update their distributors with current stock they hold. This can lead to problems if a customer orders a product that is currently out of stock. Or even worse, has been discontinued and the producer hasn't notified you of the fact (this has in fact happened to before).
Hidden Charges
Most producers or drop shipping companies will charge you a fee for processing an order on your behalf. This is a quite standard practice. Usually though it is a flat charge per each Purchase Order you raise and thus you can incorporate it in your prices, protecting your margins.
However, what I discovered with one particular producer was that they have been applying a percentage of the total order charge, which made it pretty much impossible to estimate and incorporate into my prices.
Product Warranty & Returns
Usually, producers are very good with handling returns. However, make sure that you check their returns policies as there are some that value their own interest more than their customers (or yours). And believe me, the last thing you want is to have the returns charges (usually equaling the products return and shipping rates) being passed onto you.
A successful drop shipping business is based on trust. You must trust the producer and know that they are going to fulfill the order on time as well as stand by you should any problems arise.
Keep those few things in mind when choosing whose products you want to sell in your store.