4 Customer Service Lessons From First Direct (Best Company in the UK 2014)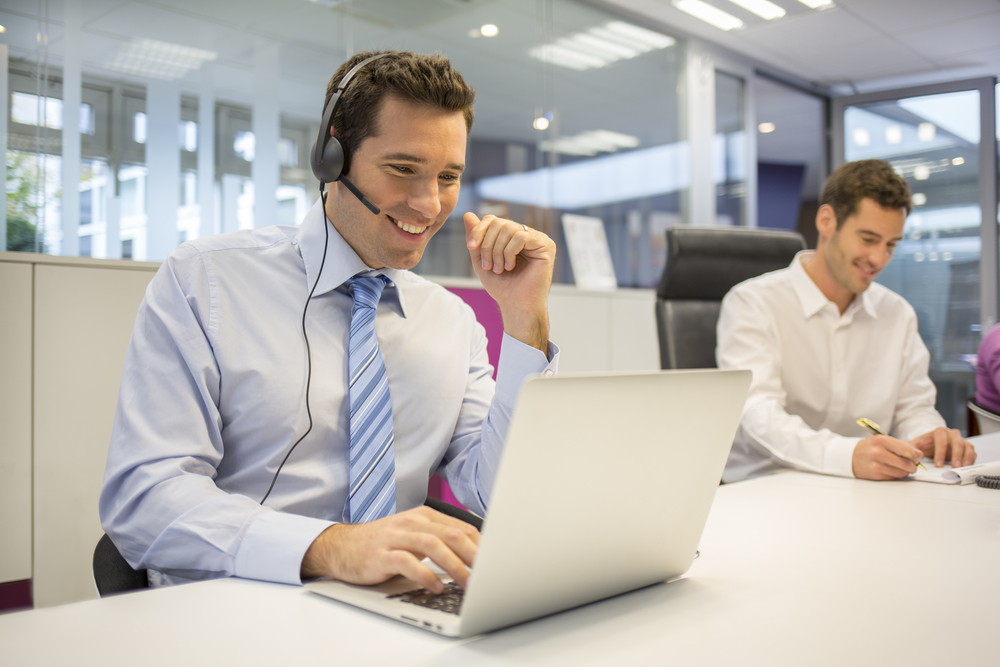 Sometimes, no matter how much your employees know, they still don't get it.
This could be because they lack compassion and patience, or maybe they just aren't committed to the needs of the consumer. The key to great customer service, it seems, is to 'hire the smile and train them for skill.' At least that's what the best company in the UK 2014 says, and they should know.
Don't worry if you aren't UK based, there are lessons to be learned here that can be adapted to businesses worldwide.
It's no secret that one of most important factors of any contact center is employing and keeping the right people for the job. However, according to Search CRM, the contact center industry has one of the highest turnover rates around, upward of an estimated 50 percent in some cases. Still, regardless of how difficult it is to attract and retain quality contact center staff, it's crucial that companies make the hiring process a priority and hire the very best people to give the very best service.
Telephone and internet-based retail bank, First Direct earned their title of 'Best Company in The UK' by putting the consumer at the heart of everything they do, and have been praised for their empathy, approach to resolution and seamless service online and via telephone.
So, what's their secret? Customer Service Guru managed to get an interview with Karen Walker, Customer Services Director at first direct, and from that we identified four key points.
Recruit for Attitude and Train for Skill
In order to be able to give the kind of service first direct is famous for, they have the very best staff communicating with their customers. That all starts with the hiring process, which in First Direct's case is very meticulous. They say that out of every 42 people who contact them, only one will make it. But what they're looking for is not experience and intelligence – it's all about personality. "We recruit our people for their attitude and personality and their customer service ethos and then teach them all they need to know about banking; it's as simple as that. "
As to what kind of person ticks the boxes – outgoing, positive attitude and "a smile you can hear" are just some of the qualities mentioned. In general, representatives need to make customers feel understood and valued, so this method of recruiting is pretty intelligent. As Walker says, "[Customer Service] is all about striking up conversations with customers to find out what they really need and ensure they connect with [you] on more than just a 'customer – [business]' level."
Give freedom to your customer service staff
Once you feel you have been successful in hiring the right representatives, you need to put things in place to keep them, and keep them happy. To really let their customer service reps flourish and not feel stifled, First Direct let them spread their wings and be free to communicate without a script, which is unusual in this industry. "Our people feel able to have easy, natural conversations with our customers without the need for us to tell them what they need to say."
Of course, in banking there will always be regulation, but only those elements are scripted. Nothing else is. And they still monitor performance, but do so less from Call Handling Time, Resolution Rates and Conversion, and more so from feedback from customers and by regularly listening to calls and reviewing emails and messages.
It's simple. By giving employees freedom they will be much happier, and if your employees are happy, they're more likely to do a better job.
Make the customer service department the hub of your business
In a lot of businesses, the customer service department acts as a barrier between the company and the customer instead of a clear path. Some centers aren't even located in the same place. To be successful, First Firect's Karen Walker believes this cannot be the case.
Your customer service department is arguably the most important asset to your business. Walker says, "We don't view our business in a hierarchical way; our CEO doesn't have an office.  Our contact center is the hub of our business and the most important element… I'd tell [those who have contact centers elsewhere] to listen to what their customers want and be mindful that every contact the customer has influences how they feel about your company. "
Be open and accessible
One thing you'll notice when looking at First Direct's customer feedback is the many comments about their accessibility. In this day and age this is paramount for any company. For First Direct it's essential. "We want our customers to be able to get in touch in whichever way and at whatever time they prefer and to receive the same level of excellent service no matter what the channel.  Currently our customers can call, send us an email, Tweet or leave us a message on Facebook, and we're always looking for new ways to interact with our customers and stay connected."
Serving customers through multi-channel should be an important part of your customer service strategy. Consumers are tech savvy, and most would reach for twitter and live chat before they'd call, so it's just as important to have your best staff manning these stations as it is them taking calls in the contact center.
Click here for the full interview with Karen Walker, (Customer Services Director, First Direct).
Tagged contact center, customer service, first direct, interview, recruitment, UK