4 Apps to Help You Deliver Better Customer Service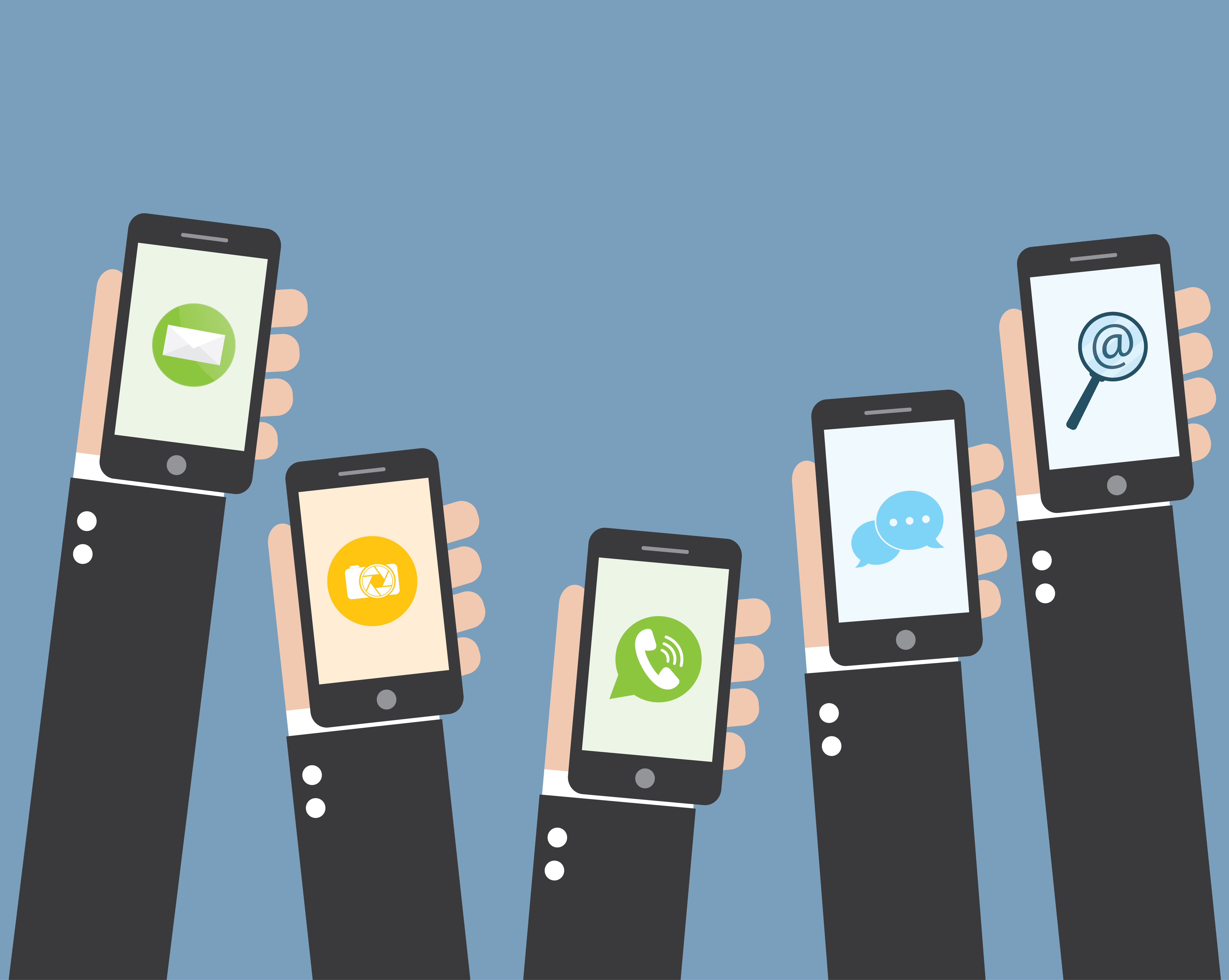 Our smartphones are next to us throughout most of the day giving us the opportunity to make phone calls, browse the internet or email important documents whatever the time and wherever the place.
But did you know that you could be utilising this everyday piece of technology to help you deliver seamless customer service?
There are a number of Apple and Android apps that have performed a crucial role in updating customer service for the 21st century — apps that you need on your own phone if you are serious about giving your customers the satisfaction they deserve.
Although it's nice to be able to say that you personally reply to every email and social media message, sometimes it just isn't possible. Of course, wherever it is possible we do suggest you at least try, but for those occasions where you just can't, some of these apps are particularly useful.
And fear not, customer service police – these customer service apps don't replace personalized service, they simply capture valuable insight about your customers and make things a little easier to manage.
Zopim
One of the problems that customer service often encounters is the delay between someone having an enquiry and getting a response. Zopim is an app that attempts to solve this.
You can install Zopim on your website and it will give customers the option to instant message you if there's a question they have; a particular item they can't find, for instance, or trouble with the payment page. Synchronised with your smartphone or tablet, you can then respond to them wherever in the world you might be.
It doesn't matter whether you are on the train to a client meeting or waiting in the dentist's reception. The web chat is customisable for whatever layout or colour scheme your website might have and it hooks up to Skype, G Chat, Yahoo IM, and many more for when you are working at home on your desktop.
Blazeloop
This mobile-based customer engagement platform from Benbria collects valuable, real-time data from a variety of collection points, including email, mobile app, SMS, and in-store QR codes.
To gather the feedback, the customer is asked a series of questions about their experience and satisfaction. The answers then get delivered via notification alerts to front-line staff who can then try to resolve matters and recover at-risk customers before shoppers leave a store or site.
In addition, Blazeloop monitors social media outlets to see who is talking about your brand and what is being said, so you can react quickly. It allows you to capture and hopefully resolve negative customer feedback before it goes public.
Andrea Baptiste, CEO of Benbria says, "The real-time insight helps businesses drive operational excellence and adapt quickly to a real-time world where on-the-spot feedback is necessary to improve daily business operations and customer relations."
Freshdesk
Phone calls, emails, social media, message boards. With so many outlets that potentially give disgruntled customers a voice, managing a problem with your business can quickly descend into chaos that is well out of your control.
That's where Freshdesk comes in. In this app, the enquiries that you receive turn into 'tickets' that your customer service agents can access from anywhere in the world. They can be assigned to certain members and prioritised depending on the nature of each query. You can also set targets for the members of your team which appear in the app and measure the customer satisfaction so you know where and how to improve your service.
Freshdesk is used by the likes of Hugo Boss, Stanford School Of Medicine and Goodreads to provide a much-needed level of control to the crazy world of customer service.
FAQ
As you may know, it can be tedious to respond to hundreds of customer emails every day, especially when, more often than not, they're asking the exact same question.
However, FAQ, designed by Soluable, lets you design responses to the most popular queries that your customers have and stores them in your phone for future use.
For example: If your business receives dozens of emails a day asking about how much an item costs for postage and packaging, you can save an automated response in FAQ that provides the answer. Whenever you receive a message that asks this question you simply click that response in the app, it will copy it to your clipboard, and you can paste it into your reply. You can also save pictures and attachments as well as text.
FAQ also gives you the option to alter certain aspects depending on the tone of the email. If a customer is angry, you could choose to begin it with 'Sorry for the inconvenience'. If they have paid you a compliment, you could choose to begin it with 'Thank you for your message'.
Have you used any of these apps? Are there any other apps you think we should know about?
Tagged apps, customer feedback, customer service, mobile