14 Ways to Create a Converting Checkout Experience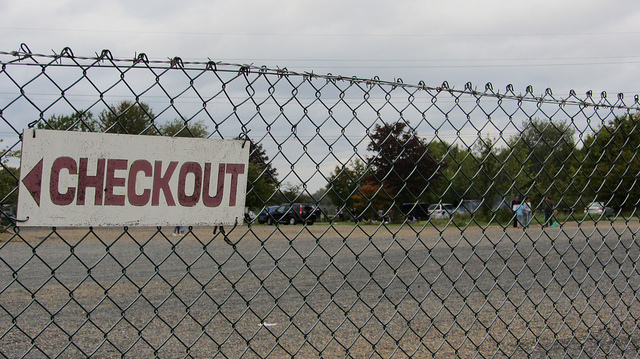 If I asked you what your biggest pet peeve on ecommerce sites is, what would it be?
Product availability
Wrong data or none whatsoever
Lack of specific payment gateway
For me it's having to log in to the site. I don't know why but I always cringe at those login screens. Part of the reason perhaps is that unless I buy from a site regularly, I never remember my account details.
Does that sound familiar? I am sure it does. After all, it's not that uncommon to come across a bad checkout experience.
Chances are that your checkout doesn't meet your customers expectations either. Perhaps they only frequent your store because they have no choice. But think of how many customers you might be losing to a bad checkout experience.
Nothing's lost though. I have compiled a list of actions you can take to improve your checkout and conversions:
1. Remove unnecessary elements
A checkout process, in order to be effective must be as simple as possible. Too many elements on your checkout distract your visitors and push them away from continuing with the purchase. Therefore, start by removing all its unnecessary elements like the navigation bar, unnecessary links to other pages and shop categories or distracting banners to keep your customers focused on the purchase.
2. Remove unnecessary fields from the checkout form
As a general rule, the fewer fields on the form, the better are your chances that a customer will complete the order. So, remove anything but the essential fields. Anything above that will mean that a customer will have to invest more time in completing the purchase. By making a form completion a quick thing you can help them not to waste their time.
3. Allow to checkout as a guest
Many websites force their customers to register before the purchase. There are two problems with that however:
between creating and validating an account, registration takes time.
Many customers have negative feelings towards setting up an account, perhaps in fear of invasion of privacy (yes, they fear those marketing emails you will start sending them) or generally don't want to have to remember yet another account details.
As a result, many customers will abandon checkouts that force them to register an account.
To overcome this, offer an option to checkout as a guest, in which a customer can complete a purchase without having to go through a process of setting up their account.
4. Reduce your checkout to 3-4 steps
It is easy to overcomplicate a checkout process. It can be tempting to start asking for too many things or interrupt the process by forcing a customer to register or signup for your newsletter. But doing so only impedes your chances at getting the sale. Instead, try the opposite and reduce the process to 3-4 steps only, ideally only those:
Shipping & Billing Address
Payment
Review & Confirm
5. Add visual progress indicator
Regardless how short you may try to make your checkout, there will always be at least the aforementioned 3 steps involved. It is a good idea to inform them at what stage of the process they are and what is left ahead before they complete the purchase.
6. Offer multiple payment options, including Paypal
Many merchants oppose to using payment options like Paypal or Google Wallet. They feel they aren't secure enough (which I don't believe is true) or make their stores look unprofessional. In reality though, those checkouts offer one major benefit to your customers, the ability to purchase by just logging in to their Paypal or Google Wallet account. All customer information is already stored there, including credit card and shipping info, allowing them to complete the process with just few clicks.
7. Include cart abandoning options
It is a common misconception that if a customer adds items to their cart, they are going to buy. In reality though, as many as 71% of visitors abandon their shopping carts, many more than once! To avoid this, include cart abandoning options in your checkout. The most effective of all is email.
Send your customers an email immediately after their abandon offering an incentive to come back and complete the purchase. It could be a discount or free shipping (if you don't offer it already) or anything else that could help a customer make a buying decision. If this email fails, follow it up with another one within 24 hours later.
8. Show why they should trust you
Trust is a crucial factor in getting from interest to purchase. If your customers don't feel your store is trustworthy, they will move to other sites. Therefore, at minimum include these three trust building elements in on checkout pages:
1. SSL certificate info – show your customers that your site is protected by a recognised SSL certificate.
2. Guarantees – some customers might need a bit more convincing before they make a decision about buying from you. Offering some form of a guarantee, a money back or easy returns option is one way to convince them to make the choice.
3. Testimonials – Nothing makes you more trustworthy than words from your current and past customers. Testimonials help you reduce the feeling of anxiety among your new customers, for instance when they need to input their credit card details on your site for the first time.
9. Inform your customers what is going to happen next
Most of the time, your first time customers will be eager and anxious to find out if they made the right choice by buying from you. Reinforce their decision with a solid the thank you page explaining at least when their order will arrive, how to track it and how to get in touch with you.
10. Include strong calls to action 
Customers feel more comfortable buying from stores that don't require them to do a lot of work to complete the purchase. One of the ways to ensure that is by creating solid signposts, calls to action to tell them what to do next to move closer to the purchase.
11. Show thumbnails of products
It's unbelievable how many customers make accidental purchases online. If you've been running a store for a while, I am sure you've been getting support calls from customers who realised their mistake upon opening the box.
One way to help your customers avoiding making those accidental purchases is by including thumbnails of products in the shopping cart. This way they can see what they are buying one last time before confirming the purchase.
12. Allow them to edit the checkout
Nothing should be final until the transaction is confirmed. It means that your customer should be able to edit items in their cart at any stage of the process, remove whatever she feels is unnecessary and add to products to a wish list to come back and purchase later.
13. Allow to save cart for later
Similarly, she should be able to save the cart for later. Many customers will add products to the cart but won't complete the purchase because they are not that far in the buying process. Help them to come back to it by allowing to save their cart.
14. Show complimentary product suggestions
Lastly, show them other products that could compliment their purchase. It is a smart way to cross and up sell. At the same time, it offers a chance to show a customer products she might need to fully avail of the product she is purchasing.