13 Tools Every Ecommerce Owner Should Have in Their Marketing Toolbox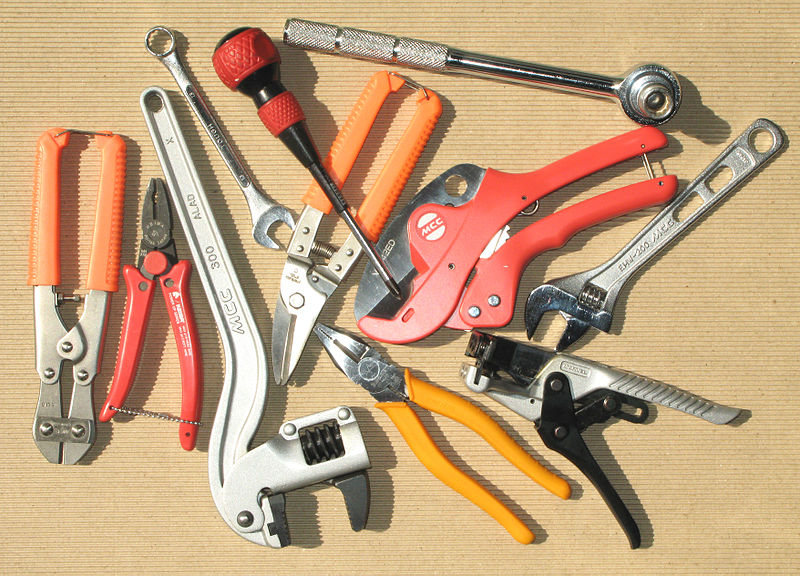 Ecommerce marketing spans across many disciplines. From on-site optimisation to search performance, customer communication, conversions, retention and more.
If you are running your store on your own or without a dedicated marketing person, It can be hard to keep track on all of this, let alone know what tools to use.
In this week's post therefore I decided to compile a list of top tools that can help you with all aspects of ecommerce marketing.
Technical Site Setup
You don't have to be an SEO professional to realise that the proper technical setup of your site matters, a lot. A broken redirect, a missing meta description, a heavy image file or missing page can impact your rankings and search performance.
Similarly, ecommerce sites change often. You add and edit products, change settings, add landing pages and much more, sometimes even on daily basis. It is good idea then to check regularly if there are no problems as a result of any changes you've made.
Two tools that can help you with this task include:
Google's own webmaster tool provides you with all the information you need to establish if your site is set up correctly for the search engine. Moreover, it provides you with information about your links, potential errors on the site and more.
Cost: Free
Sometimes however, you need a bit more in-depth information than what GWT can provide. For that, a good website crawler is your best help. Screaming Frog SEO Spider is the a tool that can give you the insight you need. With few clicks you can establish if there aren't any problems with your site.
Cost: Free (there is an annual paid plan for large sites too)
Keyword Research
Most organic traffic to your site comes from keyword searches. It's crucial then that you know  what keywords your audience uses to find your site and products you offer.
Google Keyword Planner is by far the best tool to research keywords. It will help you to identify the most popular phrases, along with estimated search volume, related keywords suggestions and difficulty (measured by how many people use those keywords in Adwords and how much they pay for them).
Cost: Free (requires Google Adwords account, also free)
Rank Tracking
Knowing the best keywords to optimise for is not enough, you also should constantly monitor where do you rank for them.
SERPs Rank Tracker
SERPs.com rank tracker is a tool that can help you monitor your web rankings daily. Every morning the tool checks your rankings and outputs them in an easy to use interface.
On top of that, SERPs allows you to monitor all the key SEO metrics like traffic, top keywords, traffic predictions, links as well as the impact changes you make to the site have on your overall rankings.
Cost: $99/mo
Link Monitoring
Like it or not, links are still the most important ranking factor in SEO. But undoubtedly they can also cause a lot of trouble, if you gain spammy or low quality links.
Ahrefs is one of the best backlink checkers on the market. Ahrefs operates their own index of back links, ensuring the quality of data they offer.
Cost: $79/mo
Email Marketing
According to The Conversion Academy's The Science of Shopping Cart Abandonment 2012 report (PDF Link), email is the best converting traffic source in Ecommerce. Similarly, Hubspot's 2014 state of ecommerce marketing report names email the most popular cart nurturing channel.
It's no wonder that seasoned online retailers spend so much time building and managing their mailing lists. If you are new to ecommerce though, you might have some trouble picking the best solution on the market.
I have personally used and recommend Mailchimp, a tool that offers everything you need to build a marketing list, communicate with it and use marketing automation to further engage with your audience. All at a very affordable price.
Cost: Free or custom pricing depending on usage.
PPC Research
In spite of all the cons, paid advertising is a key element of ecommerce marketing today. You have to do it at some capacity at least. But, it's easy to burn cash quickly with PPC without getting to any results whatsoever. Luckily, there is a solution – you can spy on your competition, see what's working for them and learn from their successes and mistakes.
SEMRush is a tool that allows you to do just that. With SEMRush you can gain insight into your competitors ads, keywords, traffic and even budgets (naturally this last bit is only estimated).
Cost: from $69.95/mo
Brand Monitoring / Social Engagement
It is crucial to know what customers are saying about your business online. We live in times of a three way conversation with brands. You no longer just talk to your customers. They now converse between themselves too, mainly using social media sites like Twitter and Facebook.
Keeping track of all this manually however can be quite a challenge, one you most likely don't have the time for.
Therefore, you need to use a brand monitoring tool like Mention.
With Mention you can set up alerts for mentions of your brand, website or even a specific keyword. Moreover, you can sign up to your social platforms in the app and respond to your brand mentions in real time, involve your team and schedule tasks and responsibilities, making the app a main brand management tool.
Cost: Free up to 100 mentions a month or $9.90/mo and $29.90/mo above that.
Social Media
You not only need to monitor your online mentions but also engage with your customers online. Social media offers invaluable opportunities to do so. It is however time consuming to be seeking out and publishing relevant content. Luckily there are two tools that can come in aid.
After the demise of Google Reader, Feedly has become the best RSS reader on the market. Sure, it doesn't boast an impressive features set. It is however, powerful and simple enough to allow you to gain knowledge and follow blogs.
You can add top content sources relating to your audience to Feedly, which will tell you whenever they post new content. You can then quickly add the most interesting ones to the other tool in the set, Buffer.
Cost: Free
Buffer is a social media posting platform. With this tool you can schedule social media updates to various networks throughout the day. Buffer supports Twitter, Facebook, Linkedin and Google+ Brand Pages. Moreover, it also offers analytics showing you what happened with each of your updates (plus expanded analytics on the Business package).
Cost: Free (with some limitations) / from $50/mo for Business package
Conversion Optimization
One of the key things in ecommerce marketing is to be constantly looking for and testing new ways to improve conversions. The most common techniques used to achieve this include A/B testing, Heatmaps / Click Optimization and improving your sites usability. There are many tools that can help you with each, personally I have used these two:
When it comes to A/B testing, I don't think there is a better tool than Optimizely. It's easy to use, even for a non technical person and offers a breadth of options to conduct your tests.
Cost: from $14/mo
Mouseflow is my tool of choice when it comes to monitoring what visitors do on my site. This include creating heat maps but also recording and playing back their visits to establish how usable my site is to them.
Cost: from $15/mo
Customer Service
Customers service is an integral part of marketing, although it is rarely perceived as one. Yet, the experience customers have with your company affects how they perceive it, their buying decision and if they going to come back again.
Providing an ability to live chat with someone from the company is one of the things that, in my opinion, make an awful lot of difference for customers these days. Live chat widgets are quite common on ecommerce sites and customers are well used to using them.
Zopim provides a simple to use, yet powerful live chat software. It's app is accessible, non-intrusive and allows you not only to converse with your customers but also monitor their interactions. This includes such information as which subsequent visit is that, what pages they viewed and what page they are on while chatting with you. All of it is an invaluable information that helps you to progress them through decision making and the buying process.
Cost: Free with some limitations or from $11.20 per agent per month.