11 Considerations for Choosing the Best Shipping Provider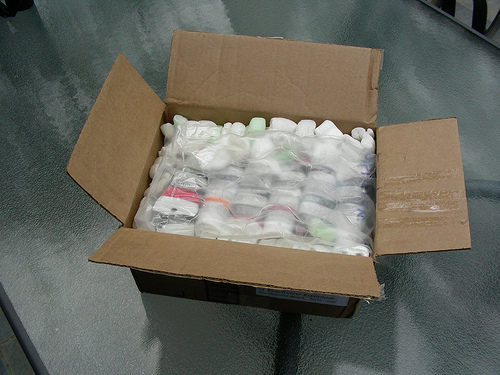 Did you know that shipping cost is the most common reason for shopping cart abandonment? In fact, according to research, 44% of buyers do not complete the purchase because getting the product to them is too expensive.
Moreover, shipping is often the first indication of a service quality. It doesn't matter how useful your website is and the depth of information it provides. If the customer doesn't get the product fast, they will consider your service as poor.
In fact, the biggest feature of the Google Trusted Stores designation is verified shipping estimates.  Trust = shipping.
It's no wonder then that online retailers try to find a shipping solution that's attractive to their customers, delivers products as quickly as possible without cutting too much into their margins.
UPS or FedEx often come to mind first as the best shipping providers. But there are other options too. Global carriers might not be the best choice for your store. And before you start shipping, you should research all options available to you.
Here are some things to consider when choosing a company to deliver your products.
Where Are You Shipping To
It may sound obvious but first and foremost, your provider should be able to service all locations you ship to.
Many stores shipping only to their local markets use local courier companies to deliver their goods. They can negotiate good prices with them and also, able to process shipments much faster than bigger companies could.
On the other hand, if you ship internationally, you might need to employ a much bigger company.
Your Products
Not every provider will be able to ship your goods. Your products might be too big or require special handling which the shipping company can't provide.
When we were looking for best shipping options to deliver our boxes of sweets at MyMunchiesBox, our first call was to talk to the well-known shipping giants. It made sense since we shipped worldwide (and hoped for large quantities). It turned out however that our boxes were too small for them to be able to offer us a good deal.
Similarly, if you sell delicate lab equipment for instance, or inflammable items etc., you may have to find a carrier that can ensure a safe and proper delivery of those.
The Average Size Of Your Order
Similarly, your average order size may affect your choice of shipping company.
A courier company might give you a great price on shipping a small flat pack but if your average order consists of medium boxes, that deal won't give you.
Speed of Shipment Processing
You should also check how much time does the company need to process and deliver each shipment to your customers.
Tracking
Today customers want to be able to track their shipments. They want to know when their product leaves the shipping bay and when could they expect it.
You should therefore take into consideration if the shipping provider allows for easy tracking on their website.
Insurance Options
I talked about the importance of offering an option to insure packages in my post on international shipping already. You should certainly give your clients an option to insure their package, especially if they live in regions known for problems with delivery. Not all shipping providers offer such option however.
Live Rates Integration
Lastly, you may decide to offer your customers real time carrier rates. For that to happen though you need to make sure that your potential provider offers a simple way to integrate them with your ecommerce system.
4 Shipping Options To Consider
When choosing a shipping provider it is also important to consider shipping options you want to offer your customers. Here are the most common four:
Multiple Shipping Options
This is the most complex option of all, in which you let your customers choose the shopping provider they prefer from a list of all you ship with.
Many customers may prefer this option as it puts them in charge of how their goods are shipped. But, in some cases this may work against you.
Our conversions at The Happy Bike have dropped after introducing two shipping options (UPS and FedEx). They went back once we went back to offering one shipping option only.
Free Shipping
Naturally, many customers prefer and look for a free shipping option. The ability to get a product shipped at no cost is by far one of the main selling factors in ecommerce.
Therefore, if possible, you can entice your visitors to buy from you by offering this shipping on certain or all products. Naturally, do this only if it doesn't cut too much into your margins.
Flat Rate Shipping
Sometimes you might not be able to offer free shipping. Instead you might be able to charge a flat rate for deliveries, regardless of what products customers order. You can offer flat rate on every package you sent, or ranges for various weights or order totals.
Of course, to introduce this option you need to estimate the average cost of shipping the package. With this information you can to come up with the right cost to ship to your customers.
We experimented with offering per product flat shipping price at the Happy Bike and found it resonated well with our customers.
Real Time Carrier Rates
Lastly, you may also offer the exact rate your provider will charge you. This means that the price will depend on the many factors, like package weight, shipping location and many others. Once a customer adds products to the cart, this information is then processed by the shipping providers system to quote the most accurate price.
This is a great option if you can't offer flat or free shipping. It can also work well if you sell heavy items and want to ensure that your customers won't feel that you might be adding anything to the, perhaps already steep shipping price.